The boys are back in town! For those who don't know who Third Eye Blind are, well let me tell you in a nutshell… they are an hugely underrated pop rock bands from the 90's, despite a break in the 00's they have been working hard in the music scene since 2009! Lead vocalist Stephan Jenkins is the only original member, so after getting a new team in they have produced some amazing albums, one of which is my favorite album Dopamine (released in 2015). We Are Drugs, Thanks For Everything (2018) is also great and just a few days ago they launched a new album called Screamer and to put the sweet cherry on top they have released their debut self-titled album on a special 20th anniversary!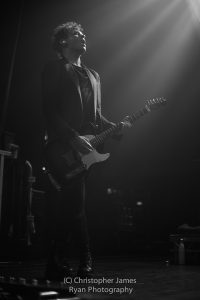 Stephan told the crowd that Third Eye Blind aren't that big in Europe, however he is so grateful for the fans to show up. He chooses Manchester as it's his Favorite place to be in the UK, the city is beautiful and the people are amazing! This is the third time I've seen Third Eye Blind and this time round they're on another level! They always ensure they put on a show not to forget! Packed full of charismatic energy leaving the crowd in a happy cheery mood singing and dancing along.
Opening the set with 'Screamer' was a great choice followed by 'The Kids Are Coming' and 'Who Am I'. Of course, with out a doubt they play the most well known/ favorite tracks, along with playing a few from the brand new album; Stephan knew that most of us won't have heard them but it was great to hear them live for the first time. Despite what seemed a short set we were spoilt with a double encore!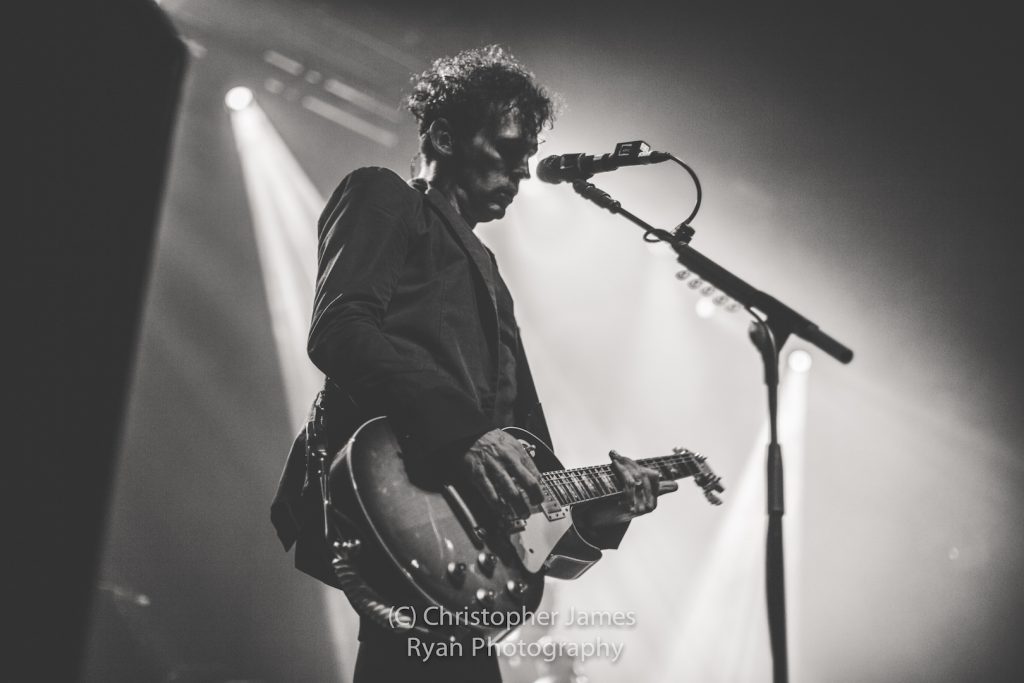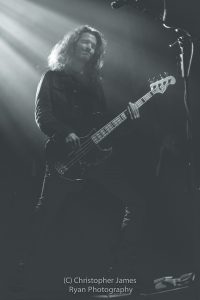 Mid set and you see the acoustic whip out and Stephan appears on the stage on his own as 'Slow Motion' is played; it's a mellow track with the least mellow lyrics, which always makes me giggle a bit. Next he says "Do you want me to play Motorcycle Drive By or a new one?" He Plays a new one first called 'Who Am I'. He says he writes songs on his own, just a pen, pad and a guitar and let's his thoughts unwind.
During the set we hear a set of holy grail tracks by Third Eye Blind tracks 'Never Let You Go', 'Wounded', 'Graduate', 'Loosing a Whole Year & Semi Charmed Life', 'Jumper', 'Crystal Baller', 'Blinded' and two gems that I've not heard live on their past tours, 'London' and 'Anything'. The only thing that I feel was lacking was no tracks from Dopamine as there are some bangers on there! Heck maybe Stephan will play them next time, it would be pretty fly if he does!
For a band not too known in Europe they have done really well to, yet again, almost fill a venue up with old and new fans and have the whole lot singing along to each song. You can see by the look on the band members faces how happy and proud they are to be here with such an overwhelming response. They never seem to fail on any point. Like anything they have been evolving into something new creating music on different levels as the past few albums have all been different, while maintaining originality and keeping us wanted to come back for more! The old gems still sound relevant as if they have launched them in this era, despite being on record for nearly 20 years.
Until next time Chris signing off!