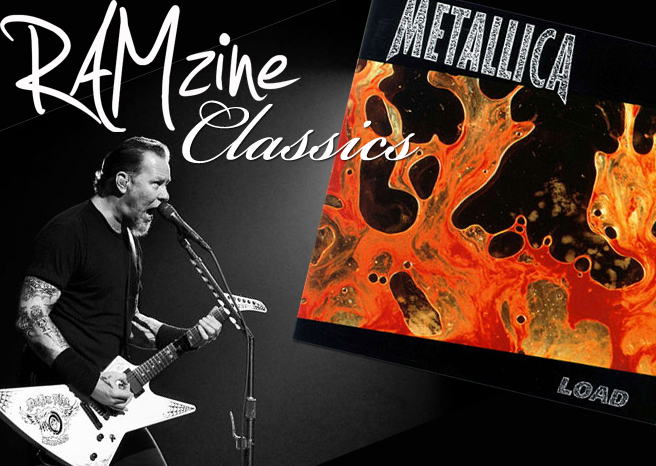 Metallica. The single most successful heavy metal band of all time. There's just no disputing their commercial success while staying as true to their metal values as they could. Formed in California in 1981 by James Hetfield and Lars Ulrich, the heavy metal juggernaut known as Metallica began turning heads as they moved to San Francisco to join what became the thrash metal movement. Adding bass player Cliff Burton and lead guitarist Kirk Hammett, the band acquired a recording contract and began writing masterpiece after masterpiece.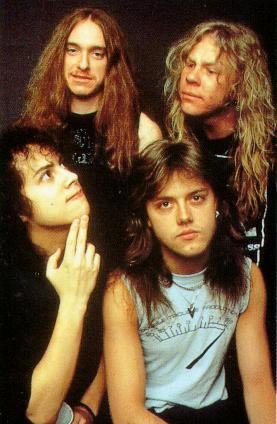 However, in 1986, Cliff Burton tragically died in a bus crash. They replaced him with Jason Newstead, formerly of Flotsam and Jetsam. He handled bass duties during the 80s and 90s, forging a thumping rhythm section with Ulrich, forming the foundations for the band's most successful period.
However, the albums they released in the mid-90s are often looked upon as subordinate works compared to the others. One album in particular should not be viewed in this way, as it is a modern rock masterpiece. This album is 1996's Load.
Load, as an album, is one of the most listenable albums Metallica have ever written. The stomping metal has been more cultured, and filled with more elements of classic rock and groove, capitalising on the commercial success of 1991's self titled album, known as the "Black Album".
Load opens up with the rip-roaring classic metal song "Aint My Bitch". This song reminds me of Thin Lizzy raised on a diet of Anthrax and Black Flag. James Hetfield riffs like his life depends on it and spits the lyrics with venom, making a stand for what he believes in. The drums are also remarkably consistent in this song, and across the whole album, with the mid-song tempo change serving to really boost the bridge and chorus, with the riffs really keeping everything together.
Following on is the iron heavy "2×4" which has one of the heaviest and grooviest riffs Metallica have ever written. This groove and southern-feel to the song really makes it an unsung classic of the band's back catalogue and has not been played live nearly as much as it should.
Up next is "The House That Jack Built". With this song, you could really sense the change in musical direction from Metallica. While still sticking by their metal roots staunchly, their experimentation with classic rock and southern rock elements is more than evident here, and the result is fantastic. Hetfield's vocals over the chorus chord pattern, really stands out and is a great piece of writing.
Following on is the more commercial "Until It Sleeps". The haunting bass line and lyrics really make this a stunning song, bringing back memories of "The Unforgiven" from the Black Album. In all, I believe this is a better song as it incorporates a number of dynamics and varied musical elements. Metallica's variety has often been called into question, but with songs like this, those questions seem to be empty as this song's variety is evident.
Next up is the wonderful "King Nothing" beginning with a stunning guitar effect, which brings mist and rain to mind. The song then breaks into a bass riff, which sets up the main guitar riff fantastically. The main lyric of "where's your crown King Nothing?" really has a strong political element, showing Metallica's awareness of current issues and when they're put in a song this good, it's hard to ignore them.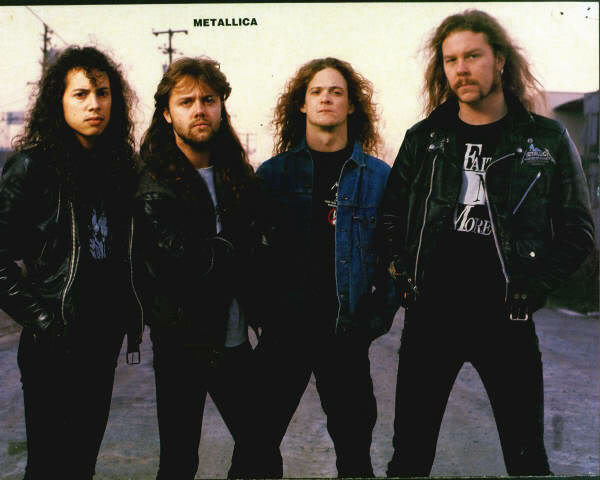 Track 6 is the wonderfully soulful "Hero of the Day". Metallica's ballads have always been brilliant, and this is no exception. This is the point, in this reviewer's mind anyway, that James Hetfield's voice matured and became the classic tone, which we all know and love. His voice on the first few albums was very raw and aggressive, and here he has completely embraced melody. Hetfield and Kirk Hammett have also reined themselves in regarding the riffs, with the simple chord and note patterns excelling here to propel the vocal melody to it's wonderful heights.
The next song, the Lynyrd Skynyrd-esque "Bleeding Me" is just plain and simply a work of pure art. This wonderfully pure song reeks of raw emotion and really covers Metallica's spectrum with riffs, chords, wailing lead guitar parts and solid drums backing up wonderful vocals. Upon hearing this, it just became my favourite song. It genuinely blew me away, recalling the heyday of southern rock with a modern twist that only Metallica can bring.
Following on from this masterpiece is "Cure", a real dark riff-filled song, reaching out to the eternal teenager inside everyone with its layered vocal angst projecting perfectly. After this comes "Poor Twisted Me" which has a blues groove that ZZ Top would be proud to call their own. This variety from Metallica on Load is astounding and proves why they are such a great band.
Up next is the wonderfully groovy "Wasting My Hate" and again the blues and classic rock influence is on show, with the classic Metallica riff style back with a vengeance, yet with more of a swagger, which really connects and comes through from the record. This is another one that should be played live more, as the energy would really rub off on the audience. Next is the gorgeous acoustic-led ballad "Mama Said" which shows the country influence on Metallica, and the stomping "Thorn Within" which has similarities to tracks on "Master of Puppets" with its sheer unadulterated heaviness.
Closing the album is the funk-filled "Ronnie" which harks back to the Rolling Stones. This really is a criminally underrated song and should be listened to more, the blues swagger really shining through perfectly. This is succeeded by "The Outlaw Torn" that is classic Metallica. Opening with a faded-in riff and solid drum groove, the song develops into a great rock song, with chord patterns and riffs both allowing the fantastic vocal melodies to soar as high as they can.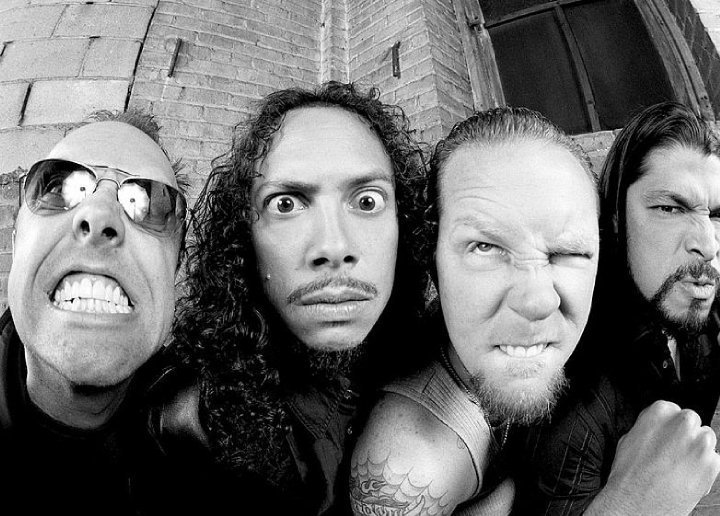 In summary, "Load" is an album that offers up such a sonic palatte it is very difficult to not enjoy it. I believe this album received some negative reviews from Metallica fans because it was not "The Black Album II". Metallica chose to go in a slightly different direction, and this reviewer believes it worked for them. This album encompasses everything which makes this band the most successful heavy metal band of all time, and I implore you, please, listen and it will restore your faith in music once more.
FOR FANS OF: Anthrax, Ugly Kid Joe and Lynyrd Skynyrd