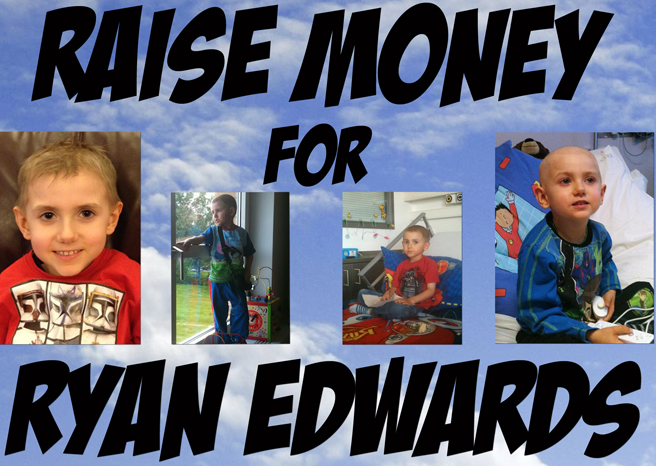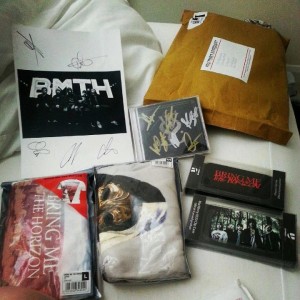 RAMzine is proud to announce that we have got some more amazing merchandise added to our already sterling collection of goods for Ryan's Appeal.
This week, we were given a signed t-shirt by Kids In Glass Houses, as well as a years' subscription to the incredible music magazine High Voltage.
On top of that, we have a bundle of Atticus and Drop Dead Clothing on the line as well as a t-shirt from this years Red Bull Bedroom Jam winners I Divide!
All of this collecting is going fantastically well and we would like to thank all the magazines, labels, artists and bands for helping us in our auction so far.
If you haven't already heard, RAMzine will be auctioning off all these fantastic goods on eBay on Monday 29th November for 29 days, where you can bid for your chance to own all this awesome stuff! The auction will run out on Xmas Eve so we can give Ryan the best Christmas present ever!
Ryan Edwards is a 5-year-old boy who suffers from a rare form of cancer called Neuroblastoma which cannot be treated in the UK. RAMzine aim to raise as much as possible for Ryan who needs to raise £300,000 to pay his treatment.
Here is a little more about Ryan's story: http://ryansappealpage.blogspot.co.uk/
So far up for grabs:
Bring Me The Horizon signed poster
Bring Me The Horizon t shirt
Bring Me The Horizon iPhone Case
Bring Me The Horizon Blackberry Case
While She Sleeps signed new album
1 year subscription to High Voltage Magazine
Signed Kids In Glass Houses T Shirt
More goods coming in from Paramore, A Day To Remember, Panic At The Disco, Texas In July, Job For A Cowboy, The Acacia Strain, Basement, Frank Turner and The Wonder Years.
If none of this is taking your fancy, go to our JustGiving page and donate as much or as little as you can to help.
http://www.justgiving.com/RAMzine
PLEASE NOTE: If you're a band, artist, label or magazine and you wish to donate to our appeal, please email Cheri at cheri@ramzine.co.uk