As part of the 1980s San Francisco metal scene –Possessed are seen as one of the 'original' death-metal bands (if not the first). Recently signed to Nuclear Blast, it is certain that Possessed will release their first album for 32 years in 2018. We caught up with founding member and vocalist Jeff Becerra at Bloodstock 2017 to talk about how the industry has changed, their modern-day influences, and staying true to yourself.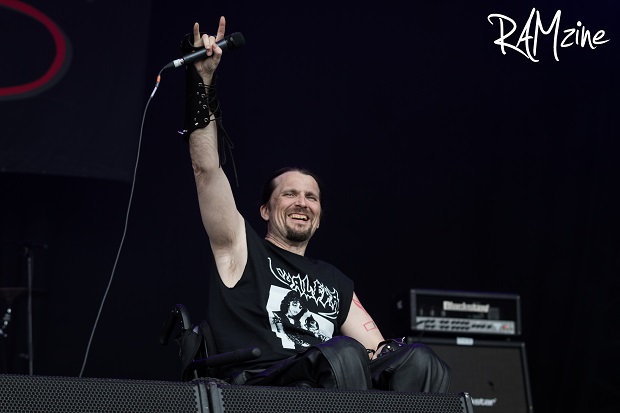 …
As someone who has been in the business long enough to pioneer the 'death metal' genre, how do you see Bloodstock as a festival tailor-made for your music?
I think it's awesome, this is my first time here! I've been having a great time. I've just got here too so I'll take it in a bit before the set. My bus doesn't come for another 10  hours so I'm gonna check the festival out. Going to try and see as many as possible. As for our set: We played one new song, we'll see how that goes over. Playing the classics hard and fast.
Is Bloodstock you have heard about before?
I'd heard of it…but I didn't know much until I got here. I hope I get invited back. This is more our speed [compared to other festivals] you can tell because the audience is more in to it.  I've toured with Dave [Mustaine – Megadeth frontman] a few times, I like his stuff. Thank you Bloodstock for having us!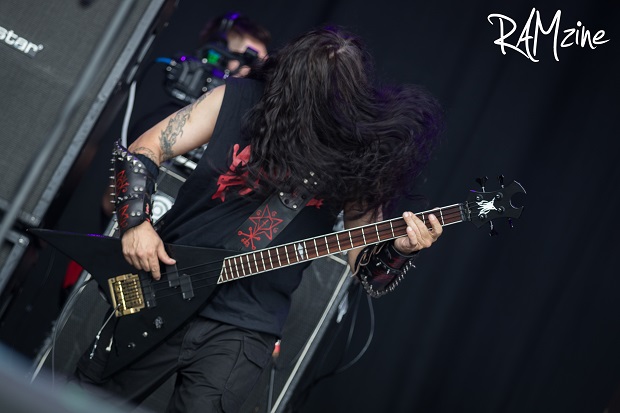 As someone who saw death metal and black metal play out – do you feel the industry has changed a lot over the years?
Everything is more digital now. It's a lot of data-mining, they don't really do the same PR anymore. That's kind of obsolete now. Everything is just statistics, numbers, and computers. It's very micro-managed but that works well in a lot of ways.  You can adjust accordingly. Music is my thing but I do delve in to it as much as possible… [as a musician] I'm still the same guy, I write what I want to hear and I just try to be myself.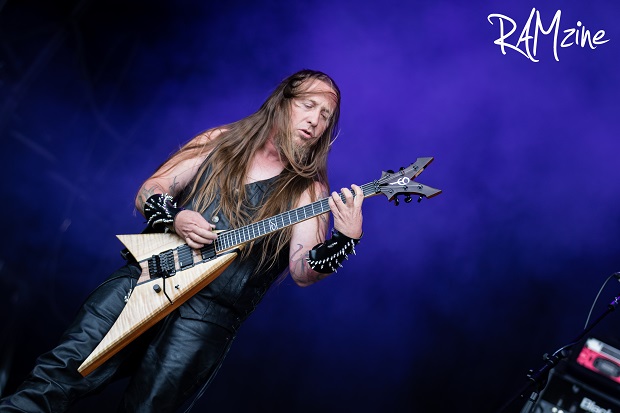 So what's the future of Possessed?
I'd have to look at my schedule (laughs) We have a few more shows to do, and we've just got signed to Nuclear Blast. We are hoping to be finished recording by January, maybe later, but it's just about done. It's still Possessed, it's still me. I write all the music, and all the lyrics.  Co-writing with my guitarist [Daniel Gonzalez]. I really like it and it sounds great. It's important to like what you do. If people don't… fuck 'em! Don't buy it if you don't like it.
Through the years have you seen any bands where you thought 'that's what I want to be like'?
I've always just wanted to be me. I LOVE lots of other bands. The truest way to be original is to be yourself. Of course I've always looked up to bands like Motorhead, Venom, Slayer, Exodus, Sepultura, Christian, I can go on and on.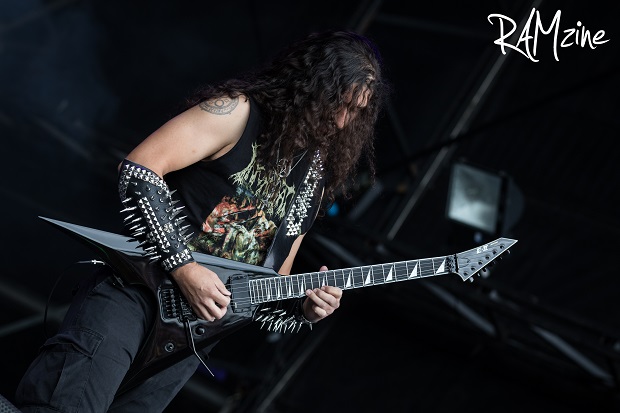 So what would your best advice be to bands who look up to Possessed as an inspiration?
People always ask 'how do you create?'Like I say, just be true to yourself. Because everyone is a unique individual, right? So if you play what's DEEPLY in your heart, and cut out the external noise – you will create something from yourself and individual. We already have those great bands [I mentioned before] so you've got to be yourself.
Anything else you want to say to your fans?
Hail Satan!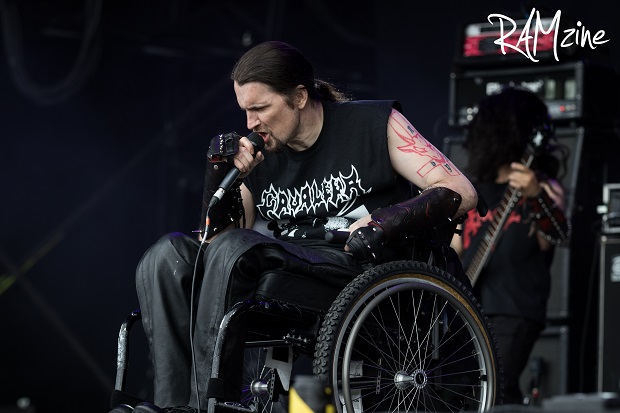 Check out our highlights of Bloodstock 2017 here. Full review to be featured in issue 15 of RAMzine. Check back here for more interviews including Soilwork, Devilment, and many more.