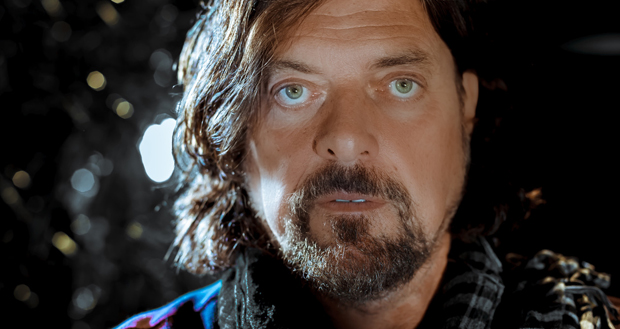 Eleven-time Grammy Award-winner Alan Parsons releases The Secret, a new studio album, on 26th April through Frontiers Music. It features several guests including Steve Hackett, Lou Gramm and Vinnie Colaiuta and is preceded by the single 'Miracle'.
The album sees a return to the pop rock sound with symphonic and progressive rock interludes which The Alan Parsons Project was renowned for, following Parsons' foray into electronic with 2004's A Valid Path. Thematically, the record is about magic.
"Magic has always been a passion of mine," noted Parsons. "I am a member of The Magic Castle in Los Angeles. I've also worked with the Japanese magic company Tenyo, writing instruction books and catalogues for their tricks. I dabble with magic myself in my free time, so an album with magical influences was a natural progression".
'Miracle' is sung by a fellow two Grammy Award winner in American hit singer/songwriter Jason Mraz, who Parsons met via a mutual interest in the farming of coffee but whose collaboration was more long distance.
"Jason recorded his vocals in Dallas while I listened in Santa Barbara and we sent files back and forth, resulting in this song. Thus proving that you don't necessarily have to be in the same studio with someone to create music. This was also the case with Lou Gramm on the track 'Sometimes', which he sang in New York." Parsons recollected.
Mraz had himself been a long time fan of The Alan Parsons Project: "'Eye In The Sky' is a song I have a very early memory of, strapped in the backseat of my mom's green Fiat, 1982. Alan Parsons is on the radio and I'm singing along, harmonising. That sound of rich harmony over magical words would stick with me for my whole life and ultimately become what my own career is about, trying to solve universal quandaries through song craft." On first hearing 'Miracle' Mraz said, "I loved it. It sounded like a song right off of Eye In The Sky. As if no time had passed, proving time might just be a construct after all". Working with Alan was magic."
The Alan Parsons Project was created in 1975 as a songwriting and performing partnership between Parsons and his manager Eric Woolfson, debuting with the Tales Of Mystery And Imagination and releasing numerous hit albums thereafter, including The Turn of a Friendly Card and the aforementioned Eye in the Sky.
Prior to this Parsons had worked as assistant engineer on the last two albums by The Beatles, subsequently engineering  solo albums by Paul McCartney and others, most notably Pink Floyd's The Dark Side Of The Moon. Subsequently working as a producer that resulted in hit singles for the likes of Pilot, John Miles and Cockney Rebel, Al Stewart's Year Of The Cat hit album with Al Stewart and with American prog rock band Ambrosia. With the passing of Woolfson, Parsons has kept their legacy alive, performing in concert internationally, and recording albums under his own name.
Available in multiple formats The Secret can be pre-ordered in the UK now and you  can watch the video for 'Miracle' right here at RAMzine.
Alongside members of his regular touring band and star guest performances, orchestras conducted by Parsons are also featured on The Secret. The full track listing being as follow: 'The Sorcerer's Apprentice', 'Miracle', 'As Lights Fall', 'One Note Symphony', 'Sometimes', 'Soirée Fantastique', 'Fly To Me', 'Requiem', 'Beyond The Years Of Glory', 'The Limelight Fades Away' and 'I Can't Get There From Here' (Featured in the film 5-25-77).