Bad Religion have announced they are to release a special Christmas record.
The rather strange release will see the band cover numerous Christmas essentials in their classic punk rock style. Check out the artwork and track listing for Christmas Songs below!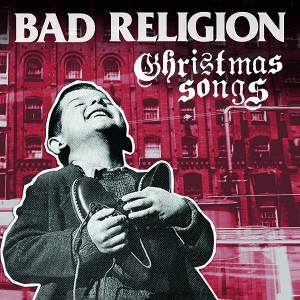 01. Hark! The Herald Angels Sing
02. O Come All Ye Faithful
03. O Come, O Come Emmanuel
04. White Christmas
05. Little Drummer Boy
06. God Rest Ye Merry Gentlemen
07. What Child Is This?
08. Angels We Have Heard On High
09. American Jesus (Andy Wallace Mix)
Bad Religion will release Christmas Songs on October 28th.