Beyond Unbroken, the rock/metalcore project from Monte and Michael Money (Co-founding members of Escape The Fate) has signed with FiXT for the release of the deluxe edition of Running Out Of Time, as part of a multi-album deal for new material over the next several years. 
"I want to extend our heartfelt gratitude to our dedicated fans who've eagerly awaited for what's next from Beyond Unbroken. I'm happy to say that the wait is finally over! It brings me great joy to announce that the band has officially signed with FiXT, " said Money. "We're thrilled to present the Running Out of Time (Deluxe Edition). This special edition features a new remaster from the title track, accompanied by brand-new instrumentals for your enjoyment. A big thank you goes out to the incredible team at FiXT. We are genuinely excited about the future ahead for Beyond Unbroken. Stay tuned this is just the beginning!" 
 
"This is a group that we've been wanting to work with for a long time! When they sent us their newest material we were blown away at the quality. I later came to find out that their new stuff is all self-produced, which is even more impressive. This band has a great variety of genres/styles from track to track. They also have a strong ability to create heavy music, with super memorable hooks. Beyond Unbroken has the potential to be amongst the likes of Bad Omens, Spiritbox, and all your favourite modern metalcore that you know and love!" said Dave Hansen, FiXT A&R Manager.
"FiXT is extremely proud to be working with Beyond Unbroken. This brings a new sound to the FiXT roster as we expand our depth in Rock, Punk, and Metal. The story behind this project and the strife from which it was born as a metamorphosis for Michael and Monte coming from Escape The Fate in a major label deal with Interscope to starting fresh as an independent project is one to behold. They have faced staggering obstacles and emerged as Beyond Unbroken. We can't wait to see how far they will go in the coming years." said James Rhodes, FiXT Vice President & Co-Founder.
"I first heard Beyond Unbroken in 2020 and we were able to release one of their tracks on the Radium: Nova Compilation in 2021. Their music is full of memorable hooks, modern production and great songwriting. With that said you can understand why I'm excited to announce they have officially joined the FiXT family," said Klayton, FiXT President & Co-Founder.

Brothers Monte and Michael Money habitually crosses the lines, mixing genres the way an artist mixes paint with results that often defy expectation.  They released their first single 'Under Your Skin' in 2015 and debuted their first independent EP Don't Wake The Dead in 2017 with producer Matt Good of From First To Last. The EP was well received with the animated video 'Overdose' receiving millions of views upon release. Their first debut album, Running Out of Time, followed in 2020 with singles earning millions of streams and premiering on Alt Press.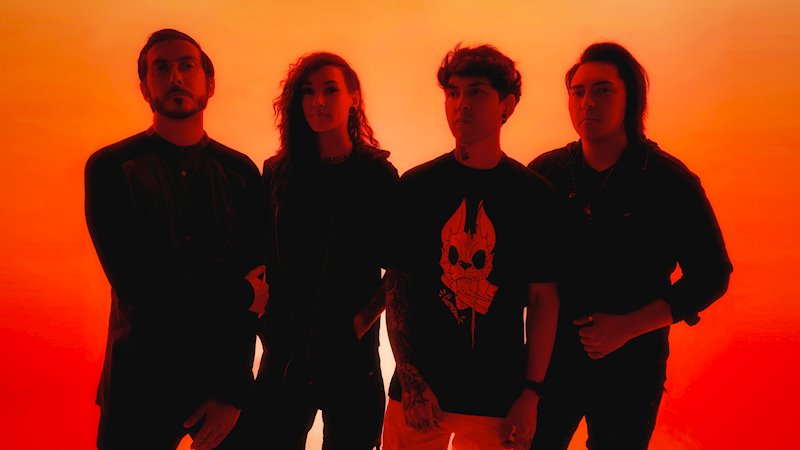 On April 29, 2020, the band covered Lil Peep and Twenty One Pilots' mashup, 'Falling Down + Heathen', their most streamed track to this day. In 2021 the band released a one-off single 'With Or Without M' on the FiXT Radium Compilation that eventually led to the band signing with the label in 2023.

The Running Out Of Time Deluxe Edition album also features a remix of 'Running Out Of Time' courtesy of labelmate The Anix, along with some additional bonus tracks and a re-mastered version of the title track with updated production.
The full track listing is as follow: Disc 1: 'Hourglass', 'Running Out of Time (Remastered)', 'In My Head', 'I've F**k'd Things Up', 'Hold On', 'Enemy', 'The Nightmare', 'Smoke', 'Smile', 'Running Out of Time (The Anix Remix)', 'Silver Spoon', 'Medicine' and 'With Or Without Me' with Disc 2 being insturmentals.

Running Out Of Time (Deluxe Edition) is now available here.