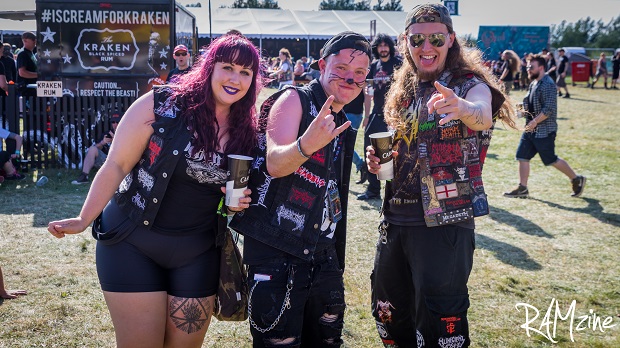 Well it's official, the Bloodstock line-up for 2019 has been finalised. With only three weeks to go, it hasn't been easy but the board is set and these pieces are ready to unleash a wave of pure, unfiltered metal upon ones' arse like no other festival on these isles can!
Let's break it down one last time, shall we?
Last week we learned that ROSS THE BOSS will be joined by JUDAS PRIEST shred legend K.K. Downing who'll be appearing with him briefly as part of his set on the Sunday main stage. It will be the first time in a decade that the guitarist would've preformed in public. Do not miss.
With hardcore rising stars CODE ORANGE's unfortunate summer European tour being cancelled due to scheduling conflicts, it's up to Geordie giants THE WILDHEARTS to fill their spot on the Ronnie James Dio stage on Sunday. "I am over the fucking moon to be playing BLOODSTOCK festival," says frontman Ginger Wildheart in the festival's press release. "I've been waiting for this for years. I always said that the first time I attend BLOODSTOCK, I want to be on the bill. What a way to lose your cherry!" And holy shit, we couldn't be more excited! Packing one of 2019's best rock records, Renaissance Man, your blood's gonna be fizzing like a year 7's science crappy but adorable volcano experiment by Monday morning.
At the other end of the spectrum, Scotland's most disgusting export (besides the battered deep fried doner Kinder Egg Surprise) LOTUS EATER will be replacing SHVPES on the Sophie Lancaster stage on the Saturday. Gruesome as fuck just the way we like it. Bring it on!
Tying off the list in a little neat bow, death metallers PEMPHIGOID will be joined by rockers BLACK FALCON on the Jägermeister stage [Saturday] with sludgers CRIMSON TUSK and death groovers JACKALS BACKBONE finalising the Sunday festivities.
Finally, the New Blood Stage has its Metal 2 The Masseswinners coming in their droves including: DEATH BY KI; GAIA; XERO; MIDNIGHT PROPHERCY GREIF RITUAL; VOLTUNAS; EMPIRE WARNING; VOIDLURKER, STORMCAST; FRACTIONS; LEADROBOT. Phew!! Congratulations to all the winners from us here at RAMzine. Cannot wait to see what the underground has in store for us.
That's it, job done! All that's left is to stock pile your beers, beans, belters and besties. We'll see you there!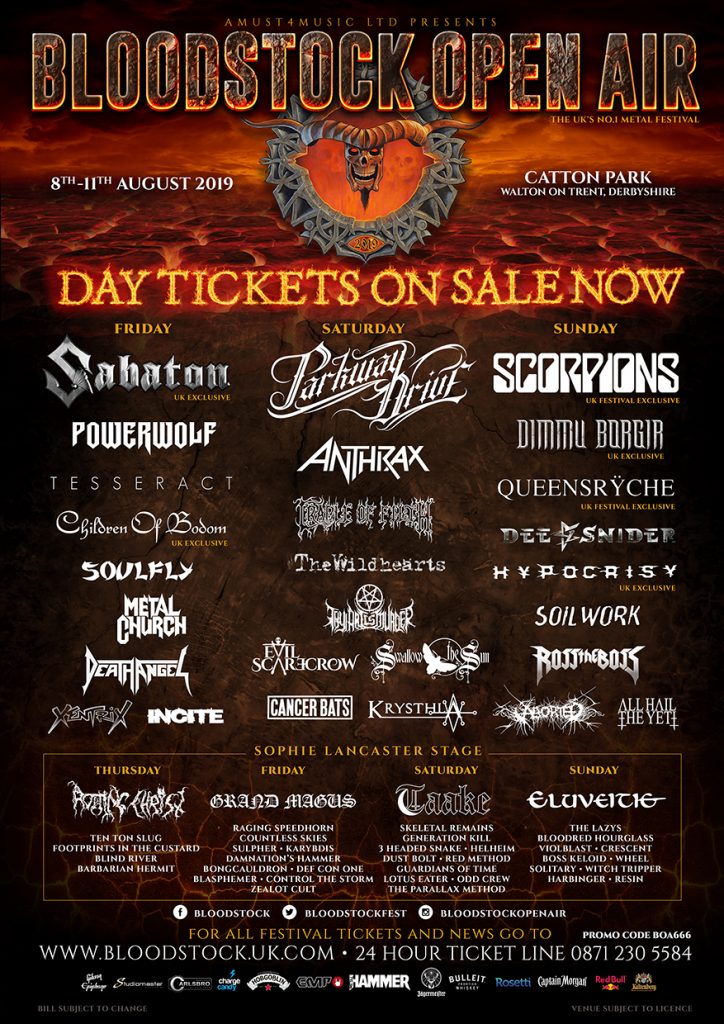 FOR MORE INFO AND TICKETS, PLEASE VISIT www.bloodstock.uk.com.