"Female-fronted band", "chick rock", "girls who rock" – a few terms that need to be wiped from the vocabulary of fans and music journos alike. This is 2019: your gender, sexuality, disability, race or religion do NOT define who you are and should not be who you are identified as. So why did Hands Off Gretel vocalist Lauren Tate have to post an open letter on social media about herself and Becky Baldwin (bass) being objectified at live performances? This should NEVER happen to anyone.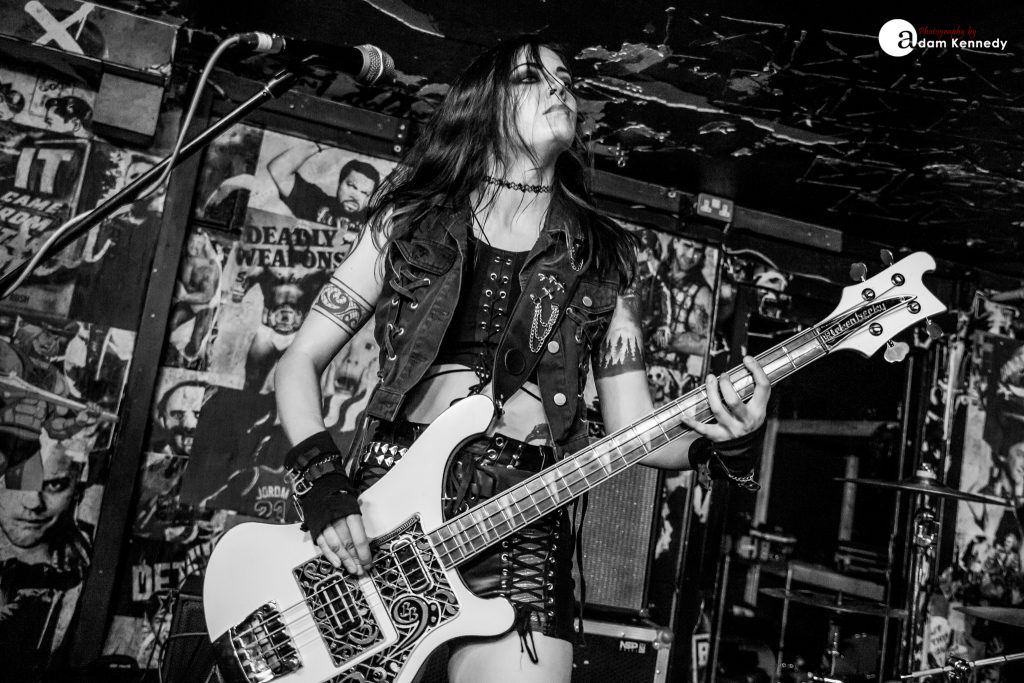 As you may know, this band has gained a lot of attention from the online rock community for Lauren's frank and shocking statements, even Halestorm's Lzzy Hale responded with encouragement. So tonight, with hope, should be a peaceful environment for fans and performers alike. Think Tank? is possibly one of the best small venues in Newcastle, and hosts several rock and alternative gigs so Hands Off Gretel should fit in nicely. The first thing to note is that this place is packed, keeping in mind HOG have released both albums independently. Their latest offering, 'I Want The World', is possibly the album of 2019 so far.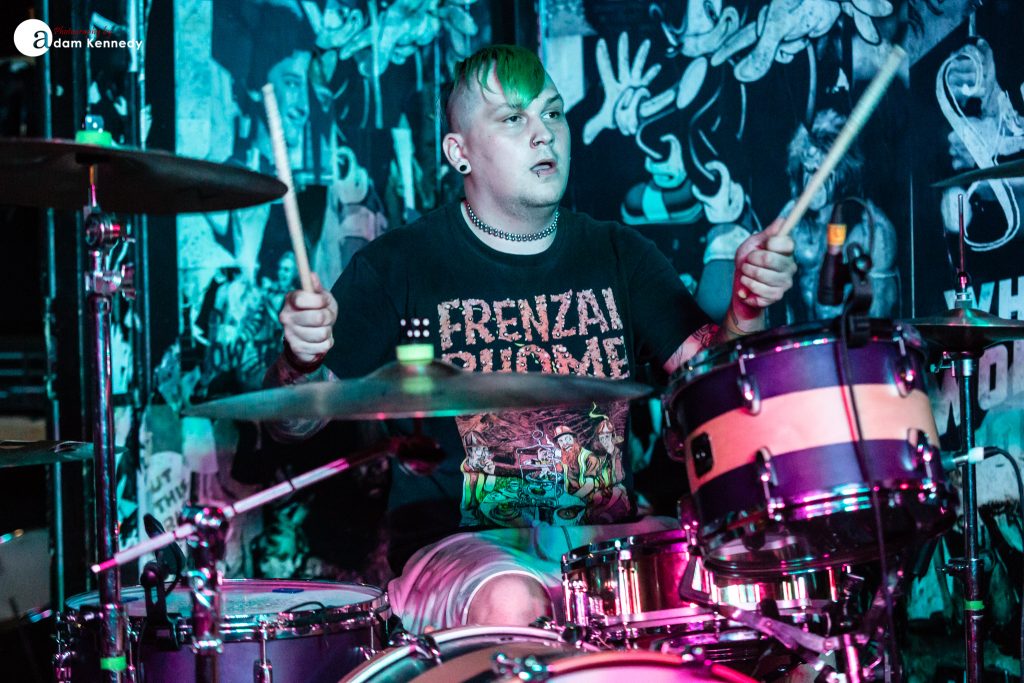 Getting straight down to business with the new album's title track, this is sure to be an amazing set. Minor detail but this is definitely a band who are always themselves. That sounds a bit odd, but there are so many bands out there who try to be something they aren't. HOG mix influences from pop stars like Pink to grunge bands like Nirvana and Hole. There's nothing like them out there. Four young people living their dreams and putting a positive message out there for future generations. This is what bands should be like in 2019.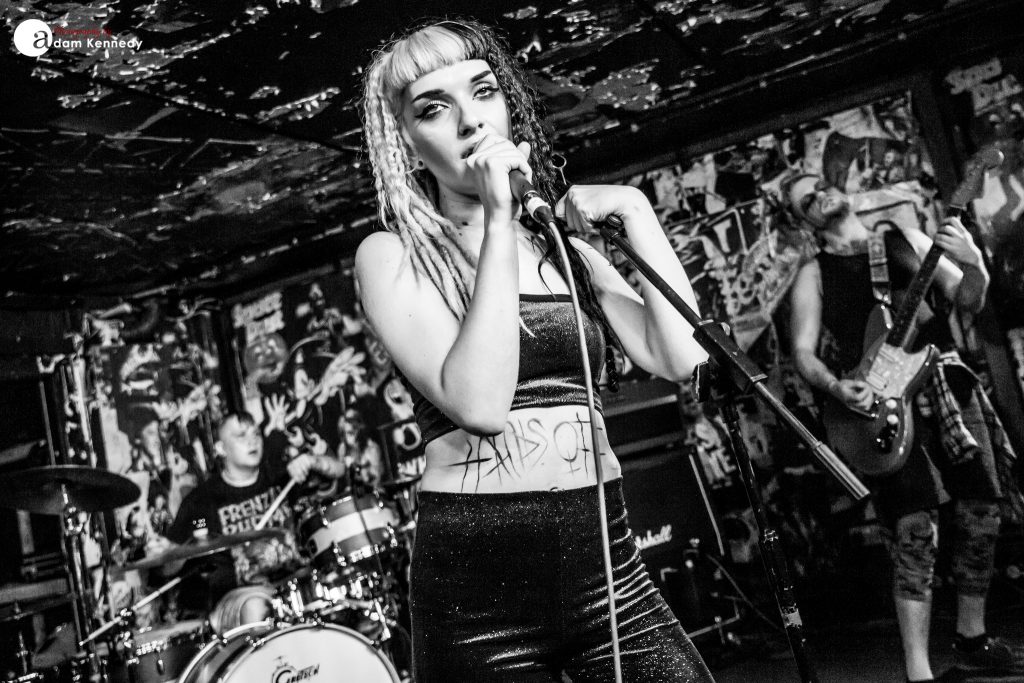 Lauren leads the performance like any classic frontperson should, even owning up when she forgets a lyric or has hair in her mouth. This isn't just the Lauren show though, this four-piece that work like the foundations of a skyscraper, each one is as important as the other. Last time we compared HOG to a "Well oiled machine", and that hasn't changed. Sam Hobbins' drumming echoes through the room, Sean McAvinue's unique, yet precise, guitars put you in mind of a young Kurt Cobain, and Becky Baldwin's bass puts everything into place. A personal favourite of mine 'Alien'  demonstrates this well.
Other than the spot-on musicianship, HOG's young but layered lyrics are a big part of this band. Lauren explains how songs she writes like 'Freaks Like Us' can help her vent any frustration. It was only a matter of time before the social media comments came up. A voice from the back even exclaims "We love you Lauren!" which is a sweet moment.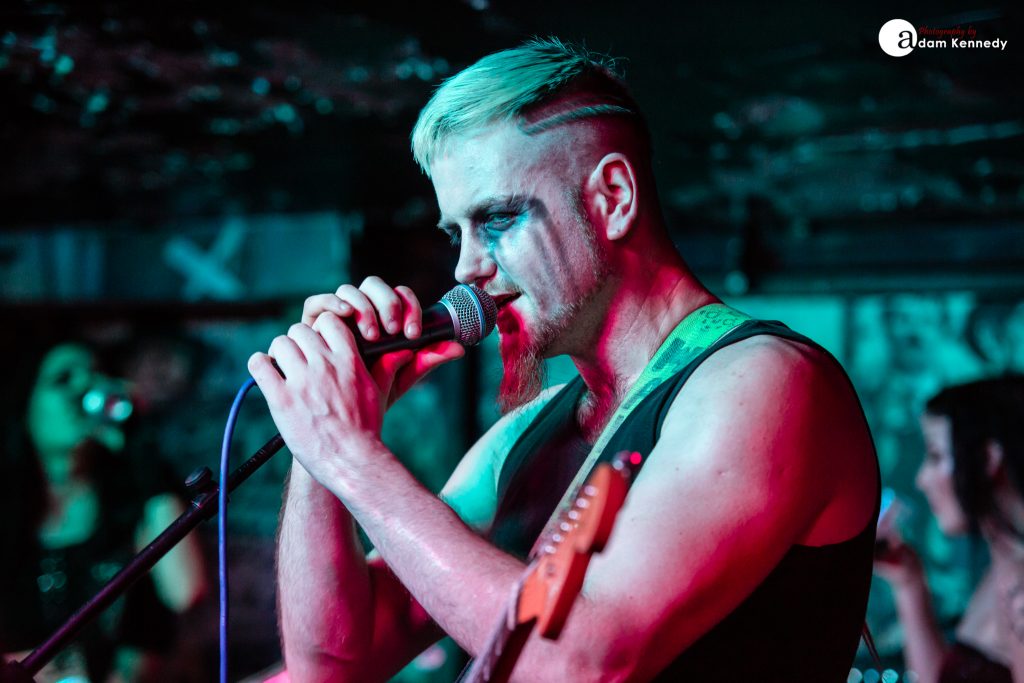 This tour is a big win for the band, proving the haters wrong and that you shouldn't go to see bands to leer at the opposite sex. HOG is possibly the best young band in the country, and you should be going to gigs for the music and atmosphere anyway. The Yorkshire rockers are highly recommended and they can 0nly get bigger. They have already upgraded venues, festivals like Download have to be in sight for this band too.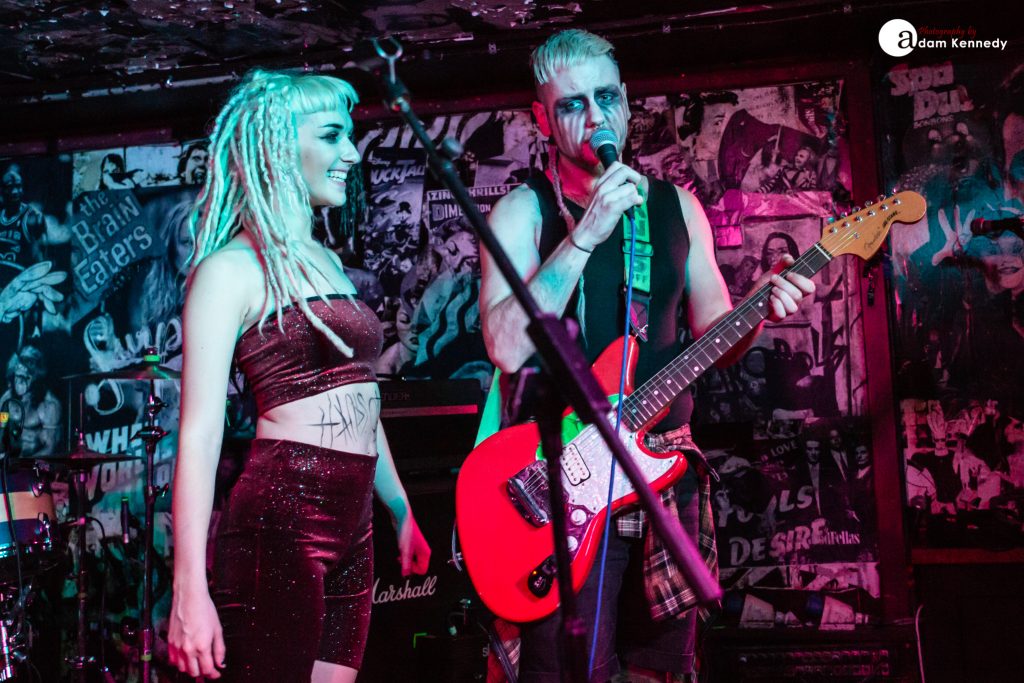 Photos by Adam Kennedy.