"Man your own jackhammer..
Man your battle stations…
We'll have you dead pretty soon"

-'In Keeping Secrets Of Silent Earth: 3, Coheed and Cambria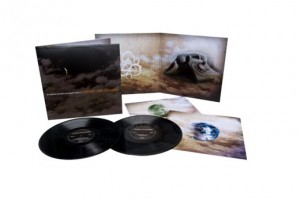 If you are a longtime Coheed fan, you will indeed know and love the above lyrics. Always with an epic story line, it's great to be able to celebrate the brilliance of this album once again. And if you haven't heard it before, this is a great opportunity to be educated in an album that will certainly go down in history – whilst you can sometimes hear musical influences within Coheed and Cambria, it is very hard to compare them (as a band) to another.
The long awaited vinyl reissue of the landmark second studio album from Coheed and Cambria, 'In Keeping Secrets of Silent Earth: 3' will be released by Equal Vision Records/Columbia Records/Legacy Recordings on the 20th October. You can listen to the newly remastered version of single 'A Favor House Atlantic' here:

All songs from the LP were remastered from the original analog master tapes; therefore, the 2014 vinyl reissue of IKSEE: 3 will be offered to fans in three distinctive configurations: a 180g 2 LP audiophile pressing, a limited 'Neverender IKSEE: 3' Tour Edition tan splatter 2 LP (available starting September 5th exclusively at each tour stop), and a special Direct 2 Fan grey swirl splatter 2 LP available only on http://smarturl.it/coheedcambria. Pre-sales are available now. The band will celebrate the vinyl reissue of In Keeping Secrets of Silent Earth: 3 by performing the epic album in its entirety on a major North American tour.