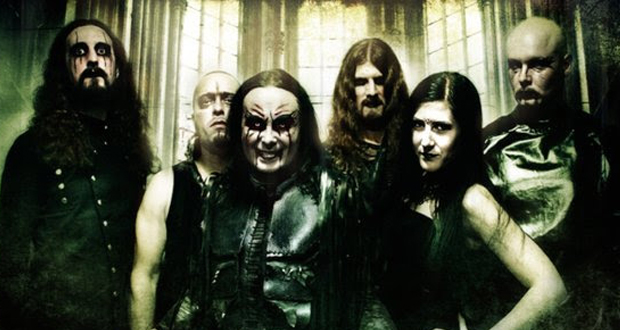 Having gently coaxed us back in time with 'Right Wing Of The Garden Triptych', Cradle Of Filth present us with a new video for one of their 'traditionally filthy' tracks: 'Blackest Magick In Practice'.
With a sound hailing back to the days of 1996's 'Dusk And Her Embrace', their latest release from Hammer Of The Witches should serve a positive sign for those fans of the older Cradle Of Filth style that have not yet heard the album.
Similar in style to their last video, it blends performance shots with themed footage, although this time the theme appears to be more closely linked with the subject. Like the last, the video builds throughout the song and gets increasingly intense and darker towards the end.
As with most of Dani's lyrics, there is always a deeper theme that can be sometimes hard to grasp. Director Sam Scott-Hunter commented:
"There's dark madness in this video. 'Blackest Magick In Practice' is a deeply tragic tale of lost love. It's the grief stricken insanity of trying to bring back that loved one from the dead; desperately trying to hold onto that person who's gone, even if that leads down a dark and gruesome path. I don't want to give it all away, but I will say that the hardest part of the production was getting hold of a human ear.
Check it out for yourself: