Dead Label are pure chaos and we love it!
Our favourite Irish Metal band are back with new video 'Pure Chaos'. The band lure a seemingly innocent girl into the hands of a creepy priest, the inevitable deadly ending does have a little twist.
Directed and produced by Crooked Gentlemen, this marks the band's fourth music video to date. Drummer, Claire Percival commented on the video's concept;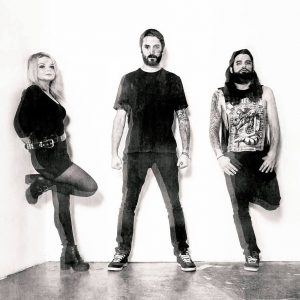 "We gave the Crooked Gentleman guys (Shaun Ryan and Jeff Doyle) the track and they came back to us very excited about this concept; to which they were inspired by after hearing the track. When they pitched it to us; we really loved the idea. It's without a doubt the darkest video in terms of subject matter that we have created."
Another good year seems to be shaping up for Dead Label, we can't wait to see them at Download Festival. Last year they played with Machine Head, played Bloodstock, and MetalDays in Slovenia!
We caught up with the band last summer on the MetalDays beech! See the full interview here:
We hear rumours of a 2018 album release! But for now don't forget to catch Dead Label on Saturday, June 10th at the Dogtooth stage during this year's Download Festival. Stage times will be confirmed closer to the date.