The world of Death Metal has had a jam packed week! With 3 massive announcements!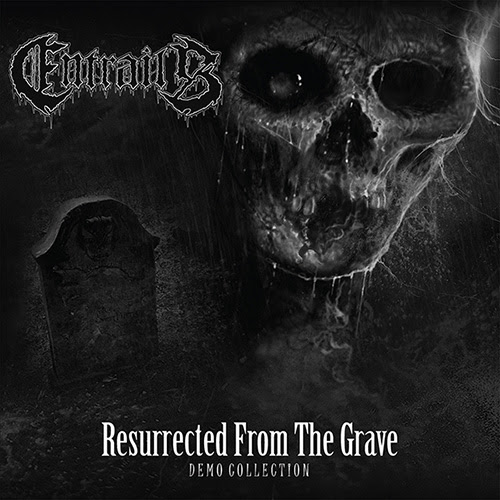 First up Swedish Death Metal act, ENTRAILS, have announced the release of "RESSURECTED FROM THE GRAVE – DEMO COLLECTION". To be released Mid July it contains their two 2009 demos "REBORN" and "HUMAN DECAY" along with famous tracks such as "BREATH OF BLOOD". Guitarist Lundqvist stated he was happy to "do something serious with the two demos". The band are currently working on their next full-length album!
Next up is the revealing of REVOCATION's next album title, "DEATHLESS", don't worry it won't be prog-rock! The album was completed earlier this year with producer Zeuss at Planet Z Studios. The art for "DEATHLESS" was painted by renowned painter and tattoo artist Tom Strom. New music, as well as pre-order bundles will be launched officially later this summer! With this they have also announced that they will join leviathans, CROWBAR, in a September-October tour. Supported by HAVOK, FIT FOR AN AUTOPSY and ARMED FOR APOCALYPSE. Sadly this is a US only tour!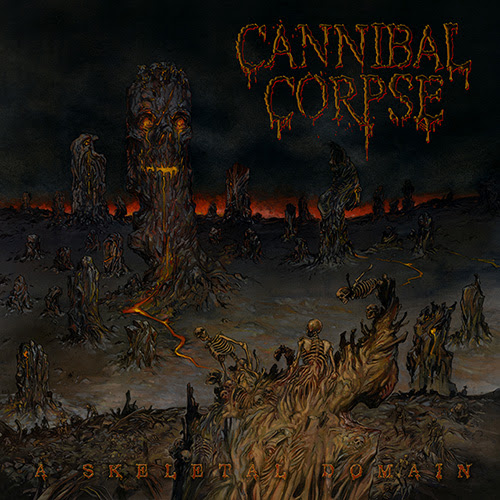 Don't fret though! This brings me onto the final piece of news! CANNIBAL CORPSE, the most renown Death Metal act in history, have just announced the release of their thirteenth studio album, "A SKELETAL DOMAIN". Did you lose your shit? So did i. This time round they've opted to work with Mark Lewis (known for his work with THE BLACK DAHLIA MURDER and DEVILDRIVER) at Audio Hammer Studios. The band have also announced a worldwide tour with REVOCATION and AEON beginning this October! With 2 UK dates you can't miss them!
10/31 London, GB Forum 11/01 Leeds, GB Damnation Festival *No Revocation, Aeon
On top of that they announced that they will be releasing their first ever official, authorised biography! Written by Joel McIver, author of "Justice For All: The Truth About Metallica" and biographies on Black Sabbath, Slayer, Slipknot and Queens Of The Stone Age. "BIBLE OF BUTCHERY – CANNIBAL CORPSE: THE OFFICIAL BIOGRAPHY" will be released this September!