Download Festival have just announced 43 more bands: Aaron Buchanan, Alcest, Animals as Leaders, At The Gates, Bad Wolves, Batushka, Beartooth, Behemoth, Black Peaks, Brothers Osborne, Cane Hill, Clutch, Coldrain, Conjurer, Crystal Lake, Deadland Ritual, FEVER 333, Godsmack, GroundCulture, Halestorm, Heart of a Coward, Icon For Hire, Intervals, Last In Line, Like A Storm, Lost In Stereo, Love Bites, Municipal Waste, Ne Obliviscaris, Palaye Royale, Parting Gift, Redhook, Skid Row, Skynd, Stone Temple Pilots, Sumo Cyco, Those Damn Crows, Three Days Grace, Toska, Trash Boat, Twelve Foot Ninja, Vega, Wolf Jaw.
More info to follow here shortly…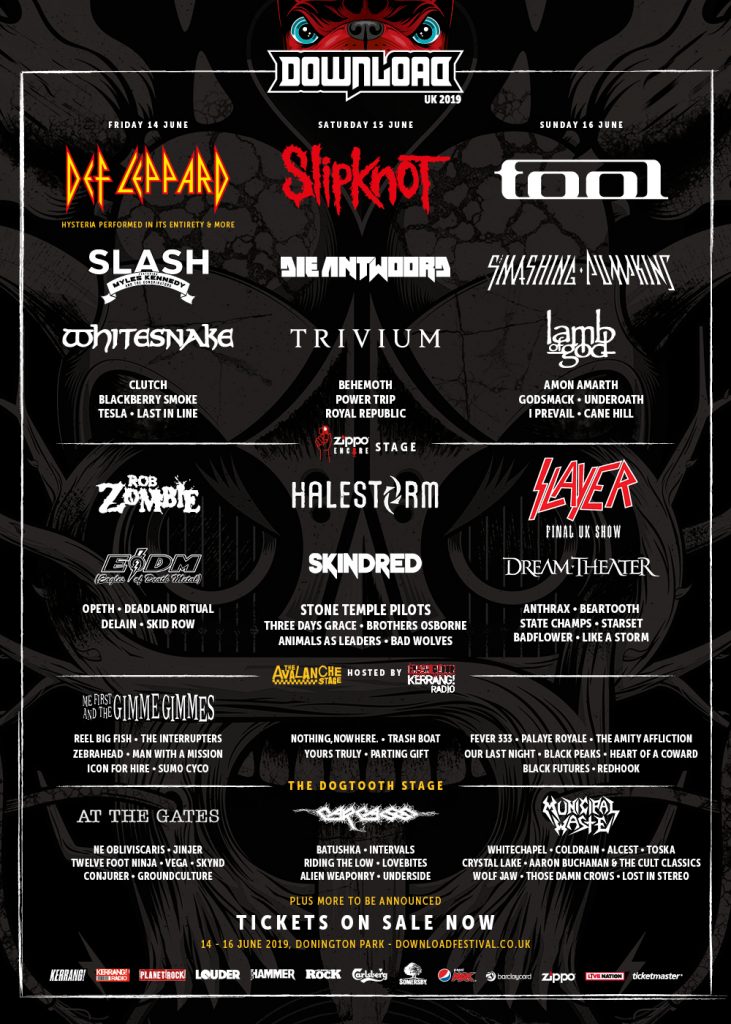 Tickets for Download Festival are available now fro: downloadfestival.co.uk/tickets.
RIP PARK FARM CAMPING/ CAMPER VAN TICKETS ARE NOW SOLD OUT!