Swiss band Dreamshade are set to release their brand new album 'The Gift Of Life' on January 28th 2013 via Spinefarm Records.
Guitarist, Rocco Ghielmini said:
"The arrival of Kevin as new vocalist …. made it possible for us to simply write whatever we could imagine, without constraints. By recording and editing the album in our own studio we managed to have full control of all details, which was great! … We are fully satisfied: from the songwriting to the production, from the videos to the album cover. This is the record we've always dreamed to release."
Discussing the message behind 'The Gift Of Life' (track 3), Ghielmini adds…
"The songs' lyrics are mainly about common life situations: questions, torments, thoughts, goals, facts and reality… we are not giving life lessons to anyone, on the contrary, some lyrics are about our mistakes. We often tell about what we learned from life no matter if it is right or wrong. The main message is to realize life is the most precious thing we got. And we got it for free… The gift of life"
See the bands trailer for forthcoming release 'Consumed Future' which will be the second single to be released from the upcoming album. You can also check out the bands newest video 'The Making of Consumed Future' HERE!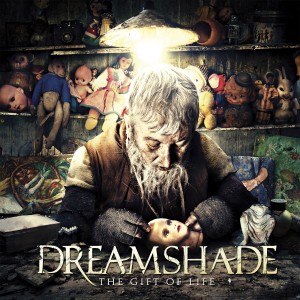 Track Listings:
1.Photographs
2.Your Voice
3.The Gift Of Life
4.Sandcastles
5.Consumed Future
6.Our Flame
7.Late Confessions
8.Sincere
9.Elisabeth
10.Wants & Needs