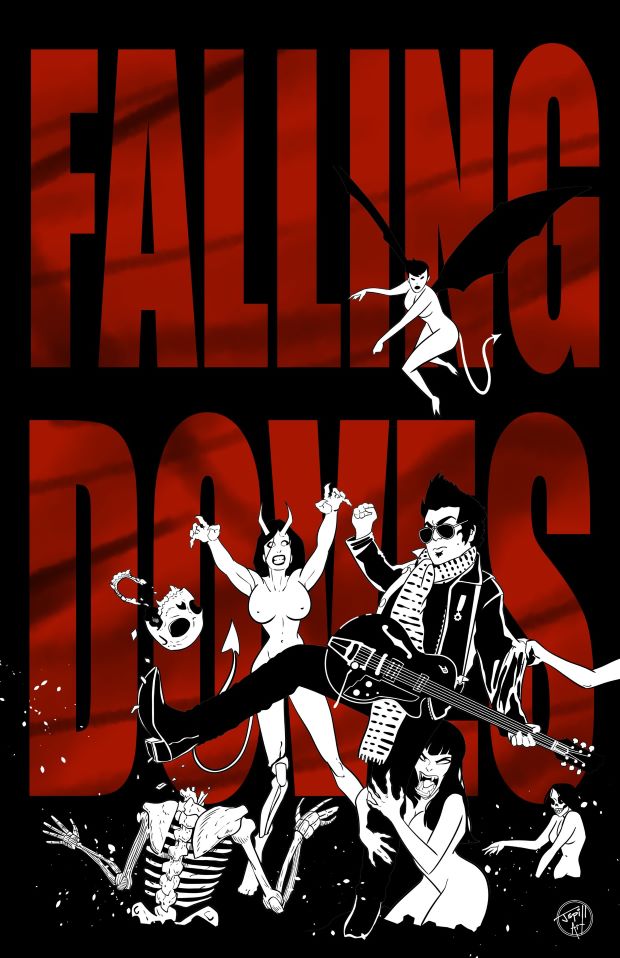 Hollywood hard rockers The Falling Doves off 2020 with a series of dates worldwide. Currently out in Australia they will also visit China, Turkey, Dubai and South America for the first time as well as a planned return to the UK, Norway, Sweden, Japan, Italy, Mexico, USA, France and Germany.
This American band fuses British rock, glam and blues, laced into a dynamic live performance, and their vocalist/guitarist Christopher Leyva has been recognised by the Grammy Academy for his prolific career and songwriting.
Since 2015, The Falling Doves have taken their music to ever-increasing crowds, bigger and louder each time; touring with acts as diverse as Echo & The Bunnymen and Kansas, and from Alien Ant Farm to Liverpool's Cavern Club, playing with Pete Best original drummer with The Beatles.
Their third album Electric Dove is due, and you can watch the video for its first single, 'Art of Letting Go' by clicking here.