US progressive bunch Fates Warning have announced their first new album in over 8 years.
The lads will be releasing Darkness In A Different Light this September via InsideOutMusic, their first studio album since 2004's FWX. The album was produced by Matheos and mixed by long time engineer Phil Magnotti. Vocalist Ray Adler gave some comments on the new material and the band's future plans:
"'Darkness in a Different Light' is the result of almost two years of very hard work from everyone in the band.  I believe that this line-up is the best that Fates has ever had, and I also think that it comes through in the music on this album. It's been almost nine years since our last studio album and I couldn't be more proud of what we've accomplished here.We are looking very much forward to playing some new songs for our fans who have stuck by us over all these years. We plan on touring as much as possible for 'Darkness in a Different Light' and hopefully we'll hit a few places we've never been…"
Check out the artwork for the new album below!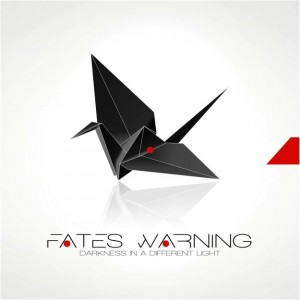 Darkness In A Different Light will be released on September 30th via InsideOutMusic.