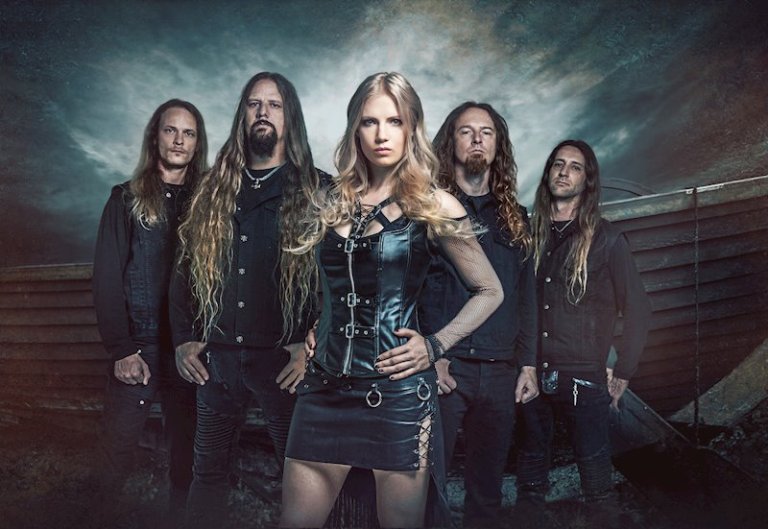 Leaves' Eyes headline the annual Female Metal Voices Tour that heads out through Europe soon, with dates in the UK scheduled for late November.
Joining Norwegian/German Viking symphonic rockers Leaves' Eyes are Norway's Sirenia, Denmark's Forever Still, Finland's Lost In Grey, Switzerland's Kassogtha and Italy's Asphodelia.
The complete tour runs from November through to December courtesy of The Flaming Arts Agency, with those November UK dates being London, O2 Islington (26th), Southampton, The 1865 (27th), Manchester, Factory (28th) and Birmingham, Asylum (29th).
Known for taking epic stage scenery with them when they've toured continentally before, chart breakers Leaves' Eyes' 'Night Of The Ravens' has just been released as  single and they will have a brand new EP out in time for the tour.
Formed by man songwriter Morten Veland (formerly of Tristania) back in 2001, Sirenia has released 8 albums, an EP and several singles, some topping international radio charts as they defined their gothic metal sound.
Forever Still imbue symphonic and folk metal, literature and the world at large in their music. The Norwegians will release their new album The Waste Land shortly after the tour finishes.
Geneva's Kassogtha deal in destructive riffs, steamrolling grooves, and sweeping melodies to cross genres ranging from prog thrash to folk metal and beyond.
Asphodelia take symphonic and choral sonorities, electronics and Mediterranean echoes to meld into a solid metal frame with a strongly dark mood.
All these bands, naturally enough, fronted by women. Catch them on tour when they play the UK.