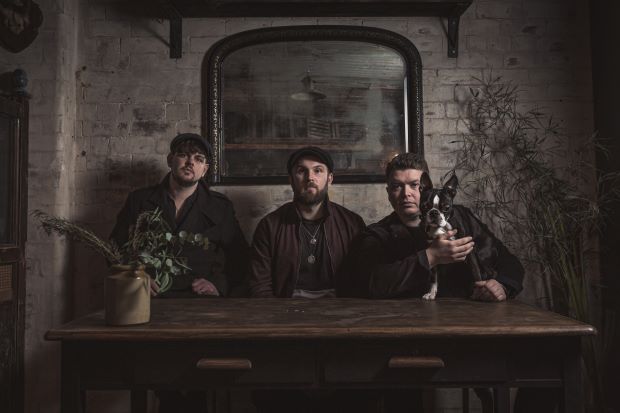 Cutting-edge cultured rock music is what we're being offered from HAiG, who recently signed to Golden Robot Records and have a new single out called 'Did I Just Make You Smile?'.
Featuring Billy Bibby (formerly of Catfish & The Bottlemen, Wry Smiles and New York Tourists), alongside Carl Rutherford and Joe Mooney, HAiG are working on their debut EP, Freeze The World, recorded with Dave Pemberton (Invaders Must Die – Prodigy).
"This song started as an idea whilst I was driving late at night listening to the Mumford & Sons song 'Tompkin Square Park'," said Bibby about the new single. "Now, I'm not a massive Mumford fan, but that song is a masterpiece and a night-time driving song. It's what inspired me most when writing 'Did I Just Make You Smile?', and I loved more than anything the atmosphere created when driving and listening to the pumping, straight-but-unique drum beat.  
"I took all that into consideration when writing as I didn't want to force this song in the same way I usually do," he continued. "So I just started writing lyrics to go with the music. Lyrically, it's mostly about a recent relationship I've been in, but I always like lyrics to mean whatever they might mean to anyone and to be relatable to those who've been in similar situations."
Written on an acoustic guitar, the song was turned on its head when the rest of the band added their parts.

"It's up there in the clouds and I can sing this song from the heart every time we blast it live," said Bibby.

You can watch the video for the single right here at RAMzine, and listen, stream and buy 'Did I Just Make You Smile?  by clicking here.