Hammerfest 7 is pleased to announce its sister brand HRH, will host its own specialist Doom afternoon, aptly titled HRH Doom at next March's event on Friday March 13th. The following acts have been confirmed to play:
Dysteria
GURT
Spider Kitten
Limb
The Bendal Interlude
Diesel King
Check out the video for the SludgyNoise – GURT and their video for 'Soapfeast' below. Tip: skip to 0:55 seconds, for the real music!
Video: GURT – 'Soapfeast'
For more details and tickets go to www.hammerfest.co.uk or for tickets call Terri on 0208 133 4741. HRH will also be adding a Stoner stage, which will be announced this Thursday.
The Hammerfest line-up that already includes the following:
Kamelot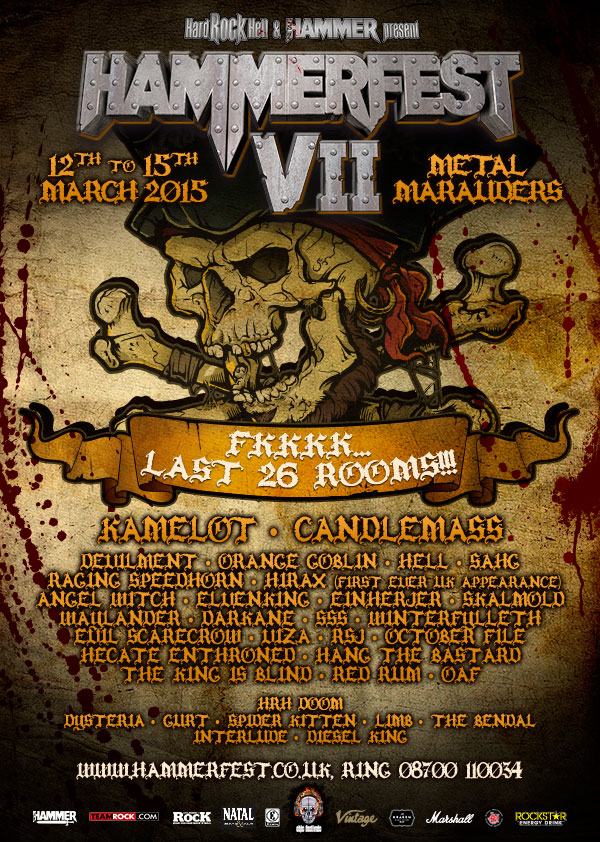 Candlemass Devilment Orange Goblin Hell Sahg Raging Speedhorn Hirax (First ever UK appearance) Angel Witch Elvenking Einherjer Skalmold Waylander Darkane SSS Winterfylleth Evil Scarecrow Viza RSJ October File Hecate Enthroned Hang the Bastard The King is Blind Red Rum Oaf