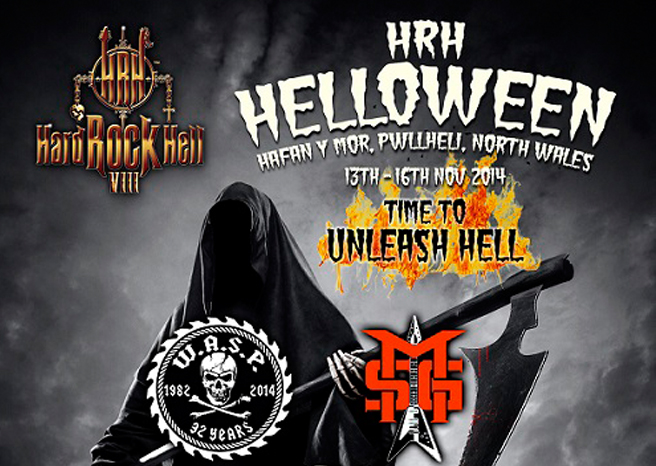 Hard Rock Hell 8 'Helloween' takes place at Hafan Y Mor Holiday Park in North Wales, this November 2014! The already popular festival has just announced the return of WASP. Hard Rock Hell is known for selling out extremely quickly, as people enjoy the experience this festival has to offer before even thinking about the bands.
If you want a chance to see WASP this year, then do look to get tickets ASAP. Other acts announced include German legends MSG, San Francisco Bay rockers, Y&T, Diamond Head, Electric Mary, Bonafide, Grifter, Heavy Metal Kids & Carousel Vertigo, with more acts to be announced imminently joining rock music's leading UK Winter music festival.
For a taster of WASP's Classic 'Wild Child':
)
The line-up so far:-
WASP
MSG
Y&T  
Diamond Head
Bonafide
Electric Mary  
Grifter  
Heavy Metal Kids
Carousel Vertigo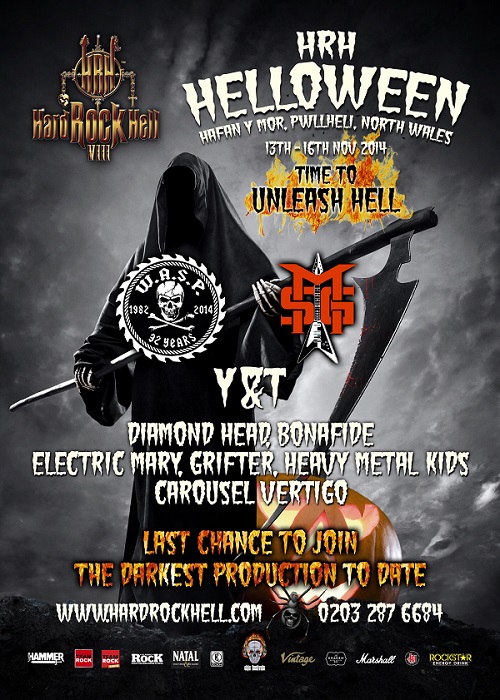 For more details and tickets go to www.hardrockhell.com or call 0203 287 6684.