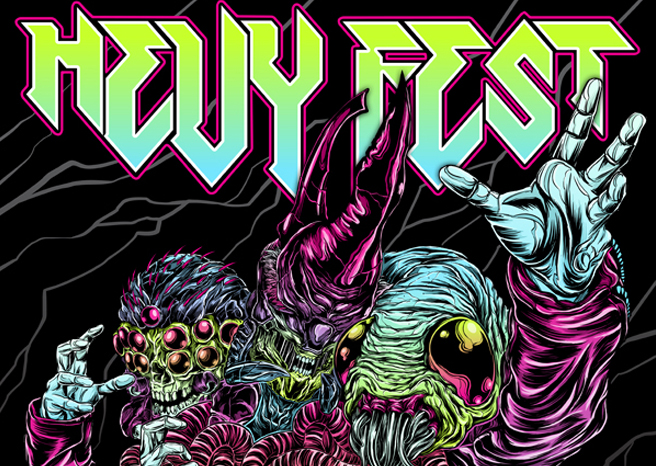 Hevy Fest have announced they are relocating the annual festival to the Brixton Academy in London.
The festival made the following statement:
"Hevy was set to move venue this year and we found the perfect site! It gave us much more room, a more central / easily accessible location, more generous operating hours and it allowed us to drop the dreaded no re-entry rule. It was perfect! We were all lined up to announce our new home, when a well-hidden licensing condition was discovered that would need to be overruled for the site to host Hevy. Unfortunately the appeal process would take 2 months and we didn't want to risk a last-minute cancellation if things went sour. So, rather than pursue an alternative and keep you guys hanging even longer, we've decided to shelve the camping set-up until 2014 – and instead put on a load of events with the bands already booked, including a new breed of Hevy Fest at Brixton Academy."
The first event at the Brixton Academy on August 4th will feature many UK Festival exclusive appearances. Check it the line-up below!
Killswitch Engage (UK Exclusive)
Hatebreed (UK Exclusive)
Comeback Kid (UK Exclusive)
(Special Guests to be announced)
Sylosis (UK Exclusive)
Evergreen Terrace (UK Exclusive)
Heights
Empress
All current ticket holders will be offered a full refund if required. Tickets for the new event will go on sale on June 7th at 9am with Hevy Fest promising more events to be announced in the future.