Born in Queens, New York in 1952, John Anthony Genzale fell in love with rock 'n' roll at a young age and turned his back on a potentially successful baseball career and changed his name to Johnny Thunders, to become lead guitarist with the legendary New York Dolls; a band that spawned hundreds of other hopeful rock 'n' roll bands.

When The New York Dolls folded, Thunders and drummer Jerry Nolan went back to New York's budding punk rock scene to start The Heartbreakers; an iconic band if there ever was one. Their raw, wild and dirty sound became engraved in the minds of all those young punks and it's fair to say they were more than a major influence on the London punk scene.
Over the years, The Heartbreakers toured on and off with songs like 'Chinese Rocks' and 'Born To Lose' becoming embedded in fans' hearts. Solo, Johnny Thunders showed a more vulnerable, deeply sensitive and poetic side to his rocker persona, crafting songs like 'Can't Put Your Arms Around A Memory', and 'So Alone'.
Long-term drug problems, coupled with personal circumstances and perceived demons he had to fight, it's said Thunders never lost his love for rock 'n' roll, certainly his unique personal sense of style or signature sound influenced many.
"All I ever wanted was to make the kids dance" said the guitarist famously.
Tragically, aged only 38, Thunders was found dead in a New Orleans apartment. Drug-related causes was the stated reason, but subsequently an untoward case of foul play has gained traction, not least as recorded in Dee Ramone's autobiography Lobotomy: Surviving The Ramones.
Whatever the reality Thunders' legacy lives on and he was one of the true godfathers of the US Punk scene.
Now, The Johnny Thunders Estate is making available a full length show recorded live at The Mudd Club in Gothenburg, Sweden on 16th June, from back in 1983. Extremely rare, it has been made available totally exclusively to Golden Robot Records/Die Laughing Records.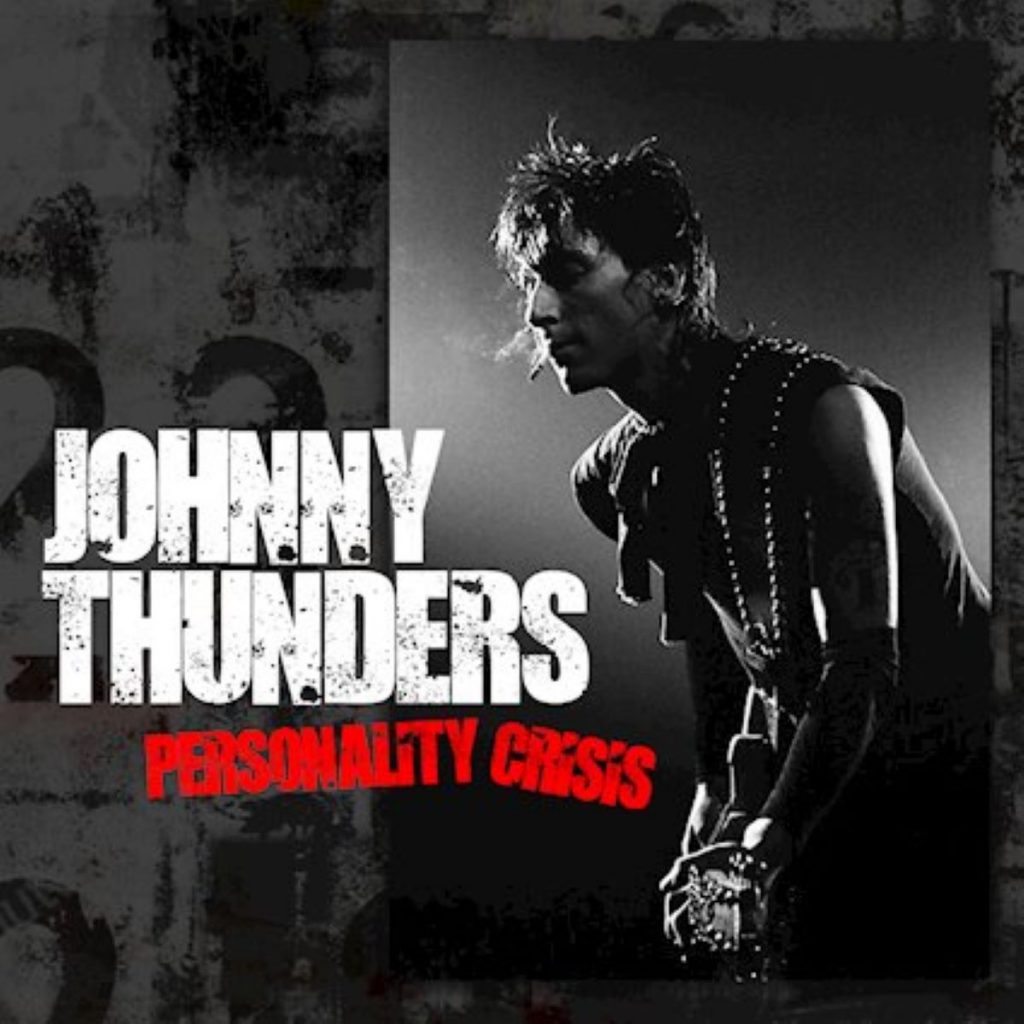 Back in March, the record company released a live rendition of the classic 'Chinese Rocks' as a single, and it was described as "raw, dirty, sweaty, full of swagger and punk as all hell." Now, an unheard single, 'Personality Crisis' Live', will be released on 25th May.
You can order the single here, and the previous single here.

Following that Cosa Nostra: Live At The Mudd Club 1983 Gothenburg will be released as a full -length album.
The record will be available on limited edition vinyl and all streaming platforms. The record is said to show how powerful the band was at the time, with attendance at capacity on the night and featuring a tight set that included 'Personality Crisis', 'Born To Lose' and 'These Boots Are Made For Walking' among the songs performed.