Jonny Cola & The A Grades have revealed the title and release date of their sophomore album.
The boys will release Spitfire on both LP and CD this September. The album is particularly meaningful to the band as it sees them make their long awaited comeback after a life or death scenario with lead singer Jonny where he battled end-stage kidney disease. Thankfully, a donor was found and the band were able to record the album with the help of an army of pledges to fund their crowd funding campaign.
Jonny commented:
"…people will be expecting heart-wrenching songs about mortality, and there is one, but even that's filth!  The desire is heightened when the body is weak. I'm never out of danger because the donor kidney doesn't last forever. The average life expectancy of a kidney is about 15 years"
Check out the artwork below!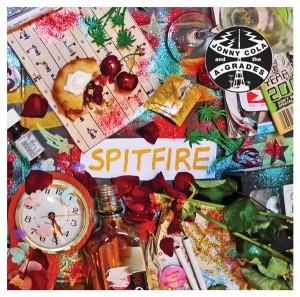 Spitfire will be released September 9th.