Currently on tour through the UK, European Blues Award winner Erja Lyytinen releases her new studio album Another World on 26th April through Tuohi Records.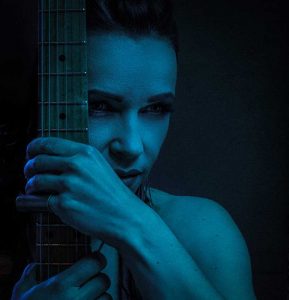 "The album title is the idea of stepping into a new territory, musically and spiritually," explains Lyytinen. "Walking towards a new land of musical ideas, not being afraid to express myself. This album is open-minded, curious and empowering."
Her previous album, 2017's Stolen Hearts was written following a shattering breakup that fuelled. This time round, Lyytinen decided to write a fresh new chapter in her life story.
"While Stolen Hearts was made during tough times," she reflected, "Another World is like spring, bringing in new fresh life and hope. The whole album is rockier and funkier, with elements of blues, pop, hard-rock, prog-rock – One song even has an Irish vibe."
 Another World features the following tracks: 'Snake In The Grass', 'Cherry Overdrive', 'Another World', 'Hard As Stone', 'Wedding Day', 'Miracle', 'Torn', 'Break My Heart Gently' plus 'Without You" as a bonus track for digital download.