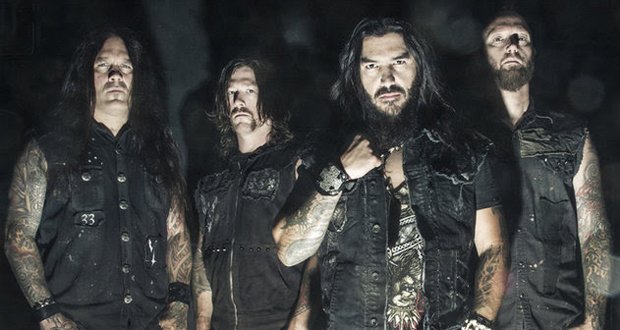 Machine Head  unleash their first new track since 2014's Bloodstone & Diamonds, entitled Is There Anybody Out There?
Vocalist and guitarist Robb Flynn had this to say:
"The song is about love, loneliness, racism, and not getting what is going on in the world/America."
The latest video diary entries also confirm that the subjects addressed are somewhat inspired by the recent issues surrounding Phil Anslemo's racist outburst at Dimebash 2016 of which Robb expressed his disdain for.
The making of 'Is here Anybody Out There' was documented in two full length videos shot by the band and goes into details on the recording process as well as the bands internal discussions on the song itself including the lyrical content and the potential to offend listeners.
It was also noted in part 2 of the video on the issues encountered after Robb spoke out on the incident with Phil Anselmo. Speaking out resulted in thousands of death threats from white supremacists as well as multiple phone call death threats to his wife & children all of which were considered prior to the release of the single.
The song has received heavy feedback from fans as well as the music industry ranging from the songs step away from the traditional Machine Head sound to the subjects addressed within the song itself.
'Is There Anybody Out There' is available now through ITunes, Spotify and all other digital distribution services. A physical limited edition 7″ release of the single is available now through the link below and is available in a picture disc format also.
http://www.nuclearblaststore.co.uk
For those of you eager to hear the song, Check out the below video