Swedish metallers Månegarm have released the cover art and track listing for their upcoming album Legions of the North.
Guitarist Markus André gave a few comments on what fans can expect from the new album:
"Legions of the North is an album full of hard hitting melodies and ear catching refrains, all spiced with the special Månegarm flavor and served to you all in the best way. We're very proud to present this new album and we really hope that you will enjoy it. The Wolf is back…Prepare for war!!"
Check out the artwork and track listing below!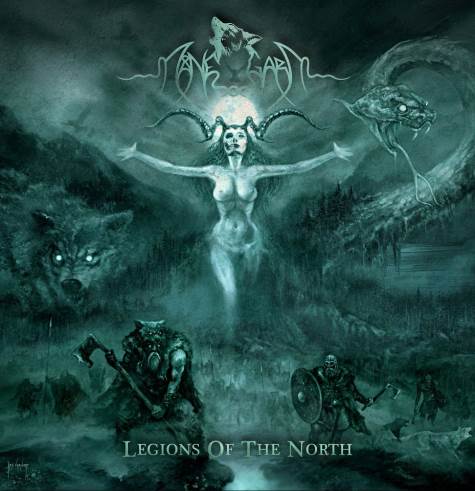 1. Arise
2. Legions of the North
3. Eternity awaits
4. Helvegr
5. Hordes of Hel
6. Tor hjälpe
7. Wake the gods – Bonus Track Limited Edition
8. Vigverk
9. Sons of War
10. Echoes from the past
11. Fallen
12. Forged in fire
13. Raadh
Legions of the North will be released in the UK on July 1st via Nuclear Blast Records.