Raised in Melbourne, Australia, Brothers Jake and Luke Davies but relocated to Long Beach, California in the USA to further their music career, the upshot of that being the latest single under their band guise Of Limbo, the provocative 'California Demon'
The heavy and sinister groove-laden track explores the concept of making a Mephistophelian bargain for diabolical favours to achieve Hollywood dreams. Featuring wicked & sinewy dark guitar riffs, thunderous drums, throbbing bass line, and an addictive chorus, the band's fluences from 90s stalwarts like Alice In Chains and Soundgarden become apparent.
"The song explores the concept of "selling your soul for fame and fortune" but in a literal sense, aAs if the devil was real and young, innocent and corruptible people are actually coming to Hollywood and selling their soul to become a star," said Luke Davies. " There's a large section of the population, like our conspiracy theory loving uncle, who believes this to be 100% fact/reality. He sends us videos of stars in interviews implying they sold their souls, or the latest Grammy performances, etc. from Sam Smith or mumble rappers dressed up as Satan. He doesn't believe this is just pageantry. He thinks it's all some kind of televised satanic ritual.
"It's a concept we always felt was perfect for a rock song. Innocent girl comes to Hollywood with wide eyes and high hopes, only to find she has to sacrifice a lot more than she bargained for… Her soul!"
The song was recorded at Fab Factory Studios and produced by Mike Pepe (Taking Back Sunday, Plain White T's), withmixing and mastering done by Grammy winner Jett Galindo.
Of Limbo have previously played alongside the likes of Buckcherry, Joyous Wolf, and Blue Oyster Cult, and have further touring dates scheduled for September and into the new year. The band will also be putting in more recording time, their previous single releases including 'Happened Again, 'Nothing But Now', 'Nicotine', and Beastie Boys cover 'Fight For Your Right' available on digital platforms.
New single 'California Demon' is available by clicking here and you can check out the video to it here at RAMzine. It was directed by Tony Vercelli and filmed at Baur Films in Long Beach and Nuvisions Studios in Santa Ana, and produced by Todd Grilli of 4th Street Productions.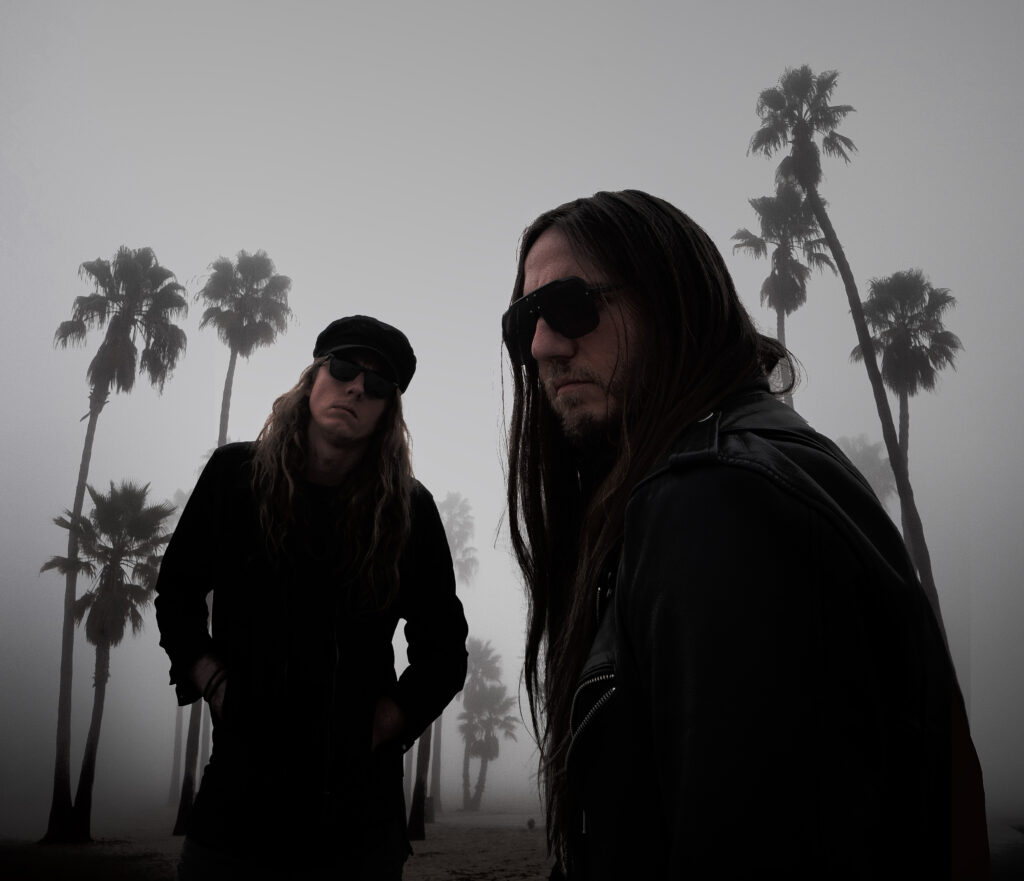 Jake Davies commented on the video: "Yes, we did actually set Luke's guitar on fire while he played it at the end. We had to douse Luke in flame retardant spray and pray to sweet baby Jesus that he didn't get 3rd degree burns. It was definitely super sketchy at times!  On a few takes I had to run in with a wet blanket to extinguish the flames."
The band will be on tour in the USA with Faster Pussycat through November.