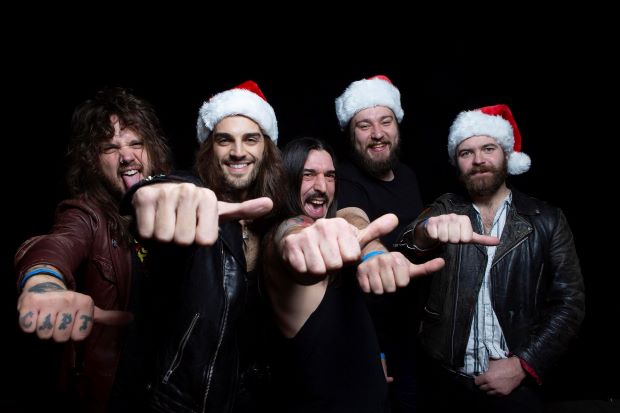 Celebrating the festive season,Cannock rock band Piston pay tribute to possibly the greatest rock 'n roll band to come out of the West Midlands, and without whom Christmases could never be the same; we're talking Wolverhampton's Slade.
But they've not gone for the obvious at this time of the year, but a track previously also a hit in the USA when covered by Quiet Riot. We're talking 'Mama Weer All Crazee Now', originally a 7" smash hit for Slade back in 1972.
Recorded at LongWave Recording Studio in Cardiff on October 27th with Romesh Dodangoda (Motorhead) at the production helm, the official music video also features a number of festive surprises in the form of cameos from Bad Touch, Collateral, Gorilla Riot, Sons of Liberty, New Saints and Liberty Lies.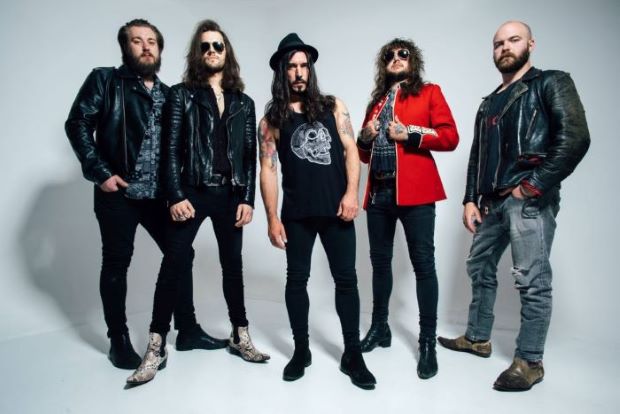 "2019 has been an incredible year for Piston," said guitarist Jack Edwards. "We wanted to pay respect to one our favourite bands, Slade, who also come from the same neck of the woods in Wolverhampton. This Christmas single is a thank you to everyone who supported us this year."
With 2019 has seen the band with heavy UK rock radio play on both their 'One More Day' and 'Rainmaker', singles a bunch of support tours and co-headline club dates, alongside festival dates where they've received a warm reaction.
You can download Piston's new single 'Mama Weer All Crazee Now' at Apple Music and you can watch the video right here at RAMzine.