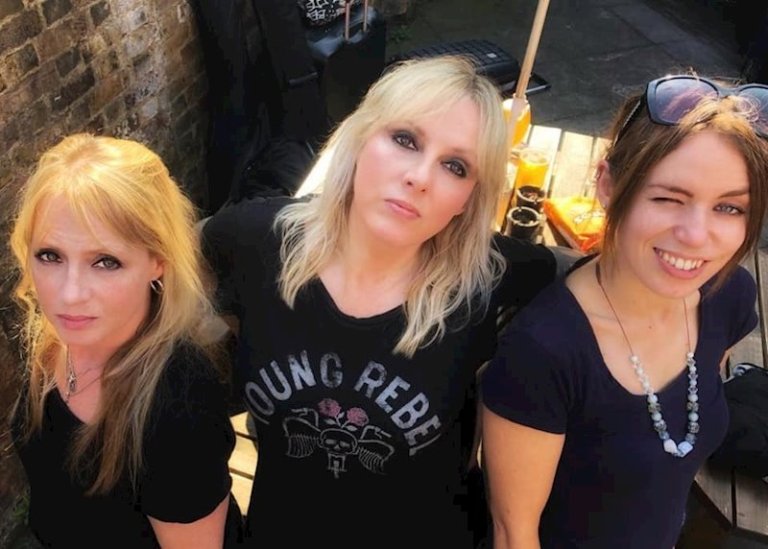 Rock Goddess were forced to cut their UK tour short back in March, unable to complete their last run of dates in March when vocalist/guitarist Jody Turner was hospitalised mid-tour but fighting fit they're coming back for more after reforming in 2014.
A recent appearance at the Rock n Blues festival this July is to be followed by a trip round the UK starting late this month and seeing them through to September, then a headline festival appearance at FatFest 2019 in October.  Joining Rock Goddess on tour once more will be Glaswegian rockers Heavy Pettin'.
To coincide with the tour Rock Goddess will release a vinyl version of their latest album This Time, which received favourable reviews when first released digitally and on CD. It will again be available through Bite You To Death Records/Cargo on 6th September, and to pre-order it click here.
"In all honesty, it's been tough after the criminal demise of Pledge Music, which owed thousands of pounds to us and lots of other bands. Finally, the vinyl will be out but the Pledge debacle made this whole process much tougher," Turner' guitarist admitted, but seeing light at the end of what's been a dark tunnel added: "But onwards and upwards: Please come along to our shows. We are so looking forward to this tour!!"
ROCK GODDESS & HEAVY PETTIN' UK TOUR
31 August: The Tivoli, Buckley
1 September: The Exchange, Bristol
4 September: Rescue Rooms, Nottingham
5 September: The Waterloo Music Bar, Blackpool
6 September: Oran Mor, Glasgow
7 September: Yardbirds Rock Club, Grimsby
8 September: The Robin 2, Bilston
ROCK GODESS FESTIVAL DATES
4 October: FatFest 2019, Swindon