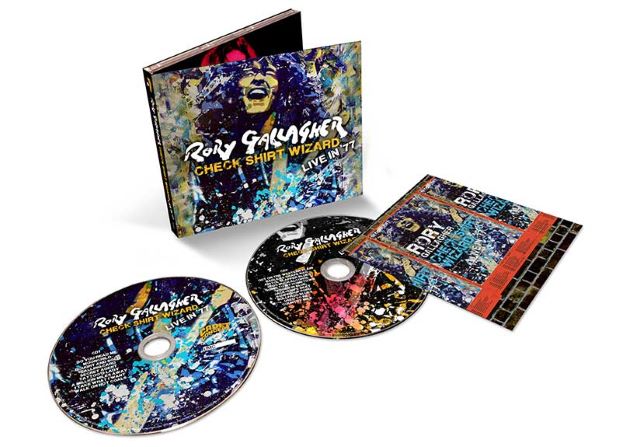 Live on stage, and caught in the moment, there have been few whose virtuoso guitar playing has been as inspired as the late Rory Gallagher's.
The bestselling Live! In Europe, Irish Tour '74 and Stage Struck released during his lifetime attest to this fact. However, following on from the highly successful Blues album, Chess/UMC is about to release Check Shirt Wizard- Live In '77', an album that may well sit proudly alongside them.
This 20-song, previously unreleased, set is culled from four shows (London, Brighton, Sheffield and Newcastle) during an early 1977 tour across the UK in support of Gallagher's then latest album Calling Card.
In a Melody Maker review for the Hammersmith Odeon performance, in London, Brian Harrigan wrote back at the time: "The whole concert was taped on the Jethro Tull Maison Rouge mobile by the way, and from where I was standing that concert on record would surpass the classic Live In Europe album. And that's saying a lot."
You'll be able to judge that for yourselves when the album is released on Friday 6th March featuring live versions of tracks from the Calling Card album, alongside those from the previous 1975 release Against The Grain plus other live favourites of the period.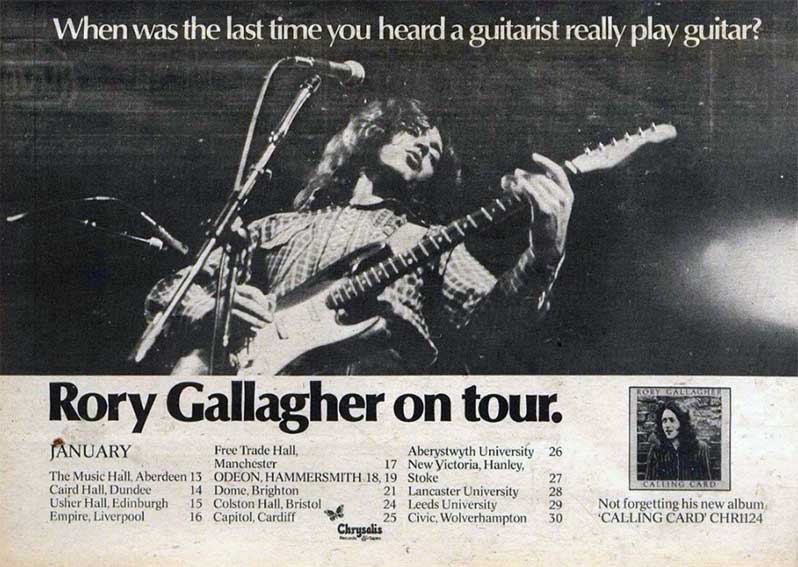 Check Shirt Wizard- Live In '77' has indeed been mixed from the original multi track tapes from the Rory archive, that were recorded on the aforementioned Jethro Tull as well as the Rolling Stones's mobile studios, and all mastered at Abbey Road.
Available on 2CD, 3LP, digital HD and standard digital it can be pre-ordered by clicking here.  The cover painting is by Vincent Zara, a young Irish street artist (or graffiti, to you plebs!) who has stencilled Rory Gallagher's image prolifically across his home country.