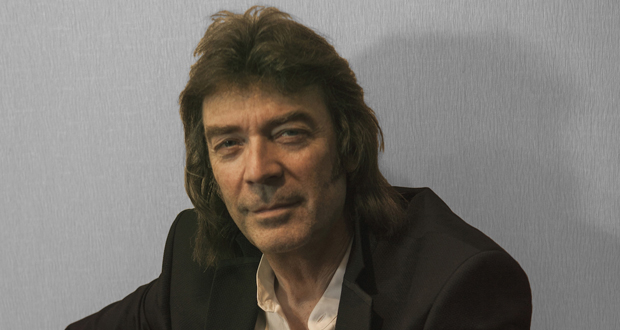 Following the successes of his recent Genesis Revisited and Genesis Extended tours, the band's former guitarist Steve Hackett recently reflected on those solo tours and thanked all those involved while talking about his new album Wolflight and forthcoming tour later in the year.
You can view a short video message regarding here:

Wolflight is Hackett's first original solo studio album since 2011's Beyond The Shrouded Horizon and has been described as both "primal and orchestral" while retaining his trademark guitar style. The album will be available in a variety of formats, from a special edition CD+Blu-ray media book including 5.1 mix, interviews and two bonus tracks to standard CD jewel case, 2 LP gatefold vinyl and as a digital download and will be available on 30th March 2015 in the UK and Europe, and 7th April in the USA.
A teaser trailer for the album, featuring the first available snippets of new music from it alongside commentary from Hackett himself can be viewed and heard here:

For more in depth news from RAMZine on the album and October tour dates click here.