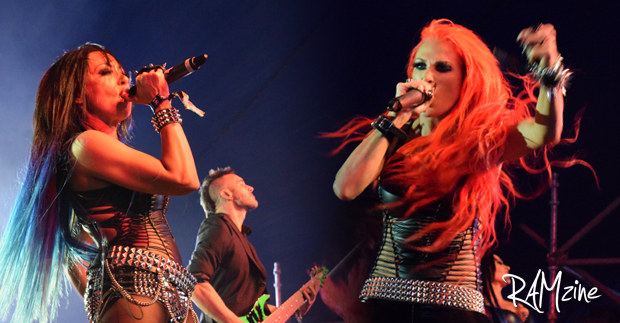 Having just discovered these guys at Download Festival on June 14th, I subsequently purchased their back catalogue from iTunes. Hours later, I find out that they are releasing a new album on August 21st. Coincidence, or fate?
Given the growth in their sound since their first release, I am left feeling rather excited about Take It Like A Man. I'm led to believe their djent-laden metal has levelled up; it is supposed to be "their most abrasive and aggressive" release so far. If you have heard their 2014 EP Uncovered, you will know that this is a bold claim – Uncovered has tracks that would not be out of place on an Otep album.
Check out Youtube for a peek of what's coming. Ahh, this reminds me of being whipped in the face by Heidi's hair before she almost kicked me in the face. Boy, do they put on a show!
Keep an eye out for our full review of "Take It Like A Man", coming soon!