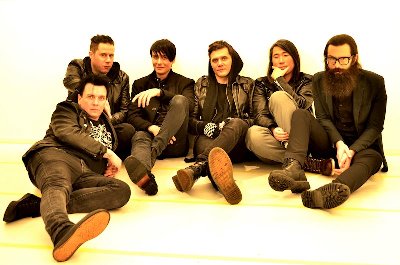 Swedish post-punk, dark indie rock band The Exploding Boy released their latest album Alarms! earlier this month, through Drakkar Entertainment. Following radio hits 'Run Red' and 'The Day' pre-released as singles from the album they have now issued a third track 'Alarms In Silence'.
With fuzzy guitars and huge melodies with a razor edged alternative rock sound, the band commented on its political message: "Seventy years ago, after World War II, people were chanting 'Enough is enough'. Fifty years ago they demonstrated against the Vietnam War everywhere in the world. And now? We have a number of wars in the Middle East and hardly anybody seems to be interested." 
Act quick as The Exploding Boy have also released a little something extra, an alternate version of the track 'Sign O' The Times'. Not available on the album, you can stream and download it for free on the record company's Soundcloud page by clicking here. Please note it will be available for a limited time only.
The only gig announced by the band in this part of the globe is August 4th when they play Endless Night, Voodoo Lounge, Dublin.
For more news on The Exploding Boy at Ramzine click here.