Boston punks The Welch Boys have announced their new album, Bring Back The fight, will be released on June 11th.
This will be the band's third studio album and will be produced by Ben Grotto who has previously worked with Boston legends Aerosmith.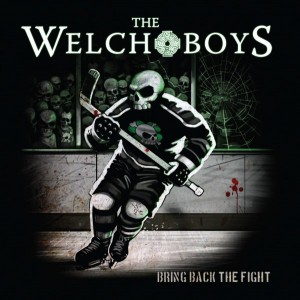 Bring Back The Fight Track List:
1. Intro
2. Bring Back The Fight
3. Flesheater
4. Where Have All The Boot Boys Gone?
5. Hand Grenade
6. Belly of the Beast
7. Hit It And Quit It
8. Can't Let Go
9. Whiskey and Beer
10. Your Worst Nightmare
11. Writing on the Wall
12. I Feel Like Drinkin'
13. Welcome to the U.S.A.
14. Sudden Death
15. Someone's Gonna Die
16. Outtro
Bring Back The Fight will be released June 11th via Sailor's Grave Records.