Philadelphia group The Wonder Years have revealed the artwork, title and release date of their new studio album.
The boys will be releasing The Greatest Generation on May 17th via UNFD/Hopeless Records. The album was mixed by Mark Trombino who has worked with the likes of Jimmy Eat World, Blink 182 and Motion City Soundtrack in the past.
Check out the artwork below!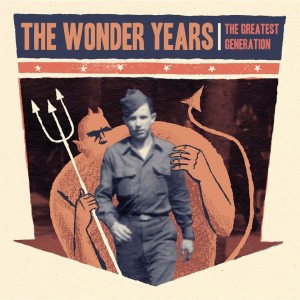 Check out the lyric video for the new single taken from The Greatest Generation, entitled Dismantling Summer, below!