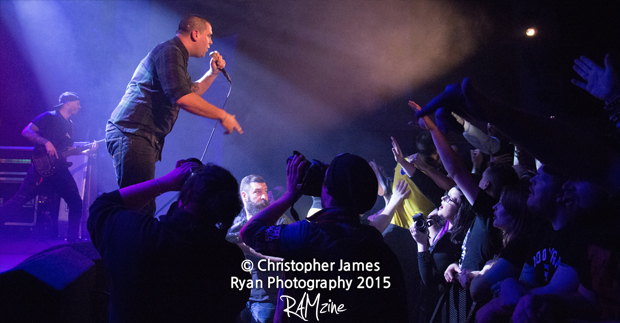 Well it's been an interesting night to say the least, full of jokes and random tracks. Firstly the line-up has changed at the last moment as Alien Ant Farm's bus broke down in Wales while on route to Manchester so with an agreement Hoobastank were happy enough to swap slots and let AAF Headline.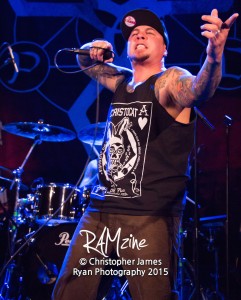 To get things in motion P.O.D were the first to come on stage. Now before they came on it was rather atmospheric and for some reason it was all tense, so much tension you could cut it with a knife. But the crowd were pumped for the bands arrival. Despite it being behind schedule P.O.D were welcomed to a very excited crowd. It kicked up a gear when their track 'Boom' was played. The whole place shook – it was that insane,  everyone was yelling along to the chorus. That's not all Sonny Sandoval (lead singer) jumped into the crowd and there began the crowd surfers.
When Sonny stops to talk to the crowd, they start singing Happy Birthday to him. Sonny replies "you guys are messing it up, we already got something planned". Yes, everyone did sing it in perfect sync. It was an experience I gotta say.
"Here's a new song Manchester, Let me see you put your hands in the air, this song goes out to you. Yes the new track is called 'This Goes Out To You'". They also played another new track, 'Revolution'. All in all P.O.D have set it all in motion ready for Hoobastank.
Hoobastank come out onto stage without a fuss and with a warm welcome from the crowd. Taking a different feel from P.O.D, changing the nu-metal vibe to rock. Very happy from the responses from the crowd they keep on playing and keep the good times rolling.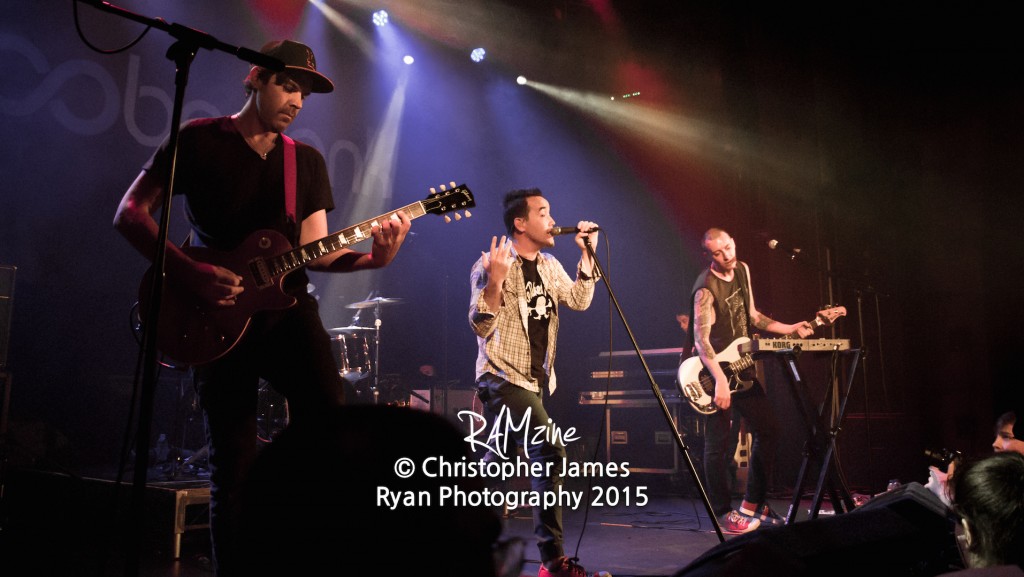 Explaining to the crowd whats going on with AAF being late and swapping slots. They seem very happy about it and very happy to cooperate to make the night awesome. Playing tracks such as 'Crawling In The Dark', 'Same direction' and 'This Is Gonna Hurt' – The crowd loved it.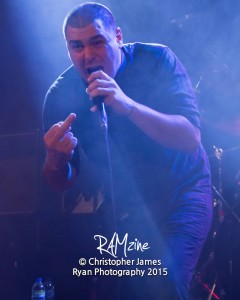 Alien Ant Farm are one of many bands that will make you feel young again, they bring that feeling of nostalgia. The band spoke about random memories and random stuff, it kept the night amusing and happy. Pretty much playing all the old tracks that we all know and love, this isn't a bad thing.
Coming onto stage with an overwhelming response from the crowd. They stared the show with the track 'Wish'.  Then they played 'Movies'. Yes, everyone lost their sh*t it was immense, yelling, jumping and dancing along.
Dryden Mitchell (lead singer) jumps into the crowd and in return a mass amount of crowd surfers appear.  Dryden then talks about memories such as "remember the time we crashed the BET awards, stupid idea" everyone laughed. Then moving onto other stuff like "Remember when MTV actually played music video's, now its 16 and butt-f*cking."  He does have a valid point as, if you've not seen MTV does air reality rubbish.
During the set, they played more classics such as 'These Days', 'Attitude' and 'Sticks and Stones'. Then saving the more memorable song until last 'Smooth Criminal' – a perfect track to end the night. Ending it in a good mood and everyone is merry!
Well time to wrap things up now. It's been a fantastic night and it feels nice to be young again. AAF haven't lost their touch and still gives the don't give a dam feeling. P.O.D with the f*ck you attitude and Hoobastank with the Woo Yeah! attitude. It's been Awesome!
See more photos on Facebook here.