Situated in the beautiful countryside of the Yorkshire Dales on Helseker Farm estate, this years near to capacity Beacons Festival was due to be a fun filled weekend of debauched rocking out fueled by copious amounts of fruit based cider and the occasional pie and mash.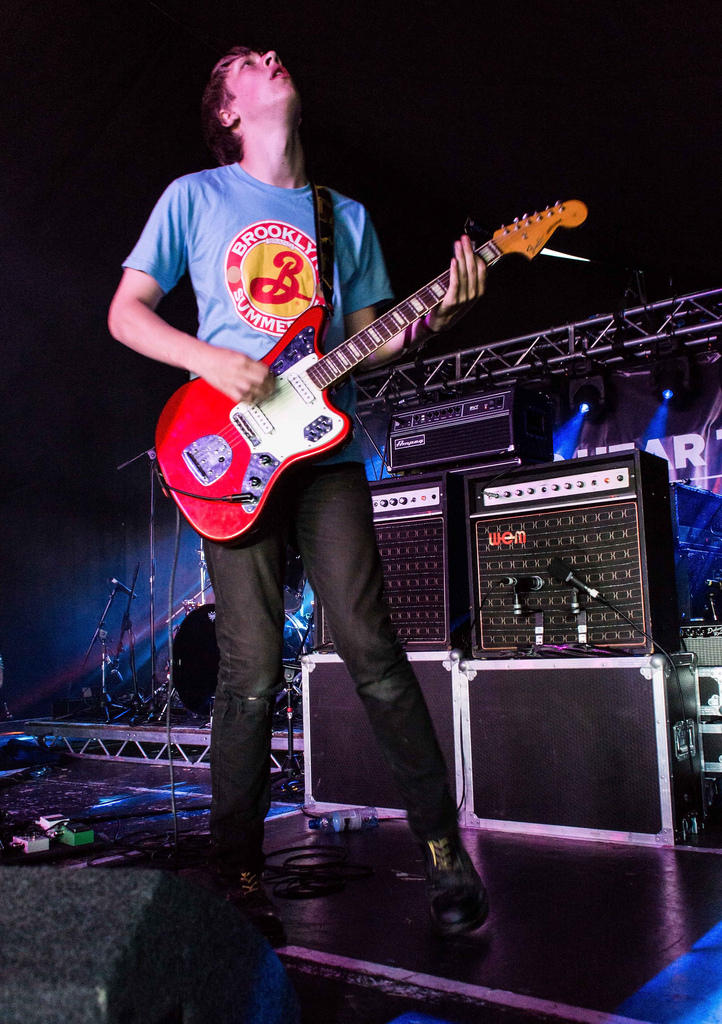 Arriving on Friday lunchtime first impressions were of it's intimacy and uniqueness.  It's a fairly compact site seemingly filled with revelers of an age group into their 20's-30's. It's blend of community spirit thrives in the 'arts' enclosure which is populated by 'making things' tents, poetry, independent films views and places where you can dress up and have a proper cup of tea in a china cup and saucer!!  It is quite quaint in a way especially as it also has an excellent family camping area equipped with lots of fun equipment and things to do, to keep the kids happy especially when recovering from your expected hangover (note to parents* you will not be judged to be deemed as an unfit parent if you slightly over indulge at a festival as long as the kids are in bed and asleep by 9pm…ish and your obviously with them).
Fridays list of 'must sees' was drawn up and off we went, cameras at the ready.  1pm started us off with Battle Lines, a full bodied indie rock group, great bassy rhythms and angelic vocals from singer Carly Humphries.
Brighton trio Esben & The Witch came on at 6pm and filled the tent with their unique sultry goth rock bringing some heavy riffs and loud drum beats to Beacons, Rachel Davies soft vocals bring an eerie undertone to their set which accompanies it really well.
Leeds smashers, Eagulls pulled in a massive crowd filled with anthemic tunes, fast paced and very lively.  Over on the main stage stage, Ghost Poet entertained the masses while we secretly awaited the onslaught that is F*cked Up!  The phenomenal David Abraham and co obliterate the stage taking no front row punter prisoner.  Their brash punk rock, guitar laden sound runs the crowd ragged.  Toronto's finest and Beacons best band of the day,  Leeds Virtuoso Simon Green aka Bonobo ended the day on a high.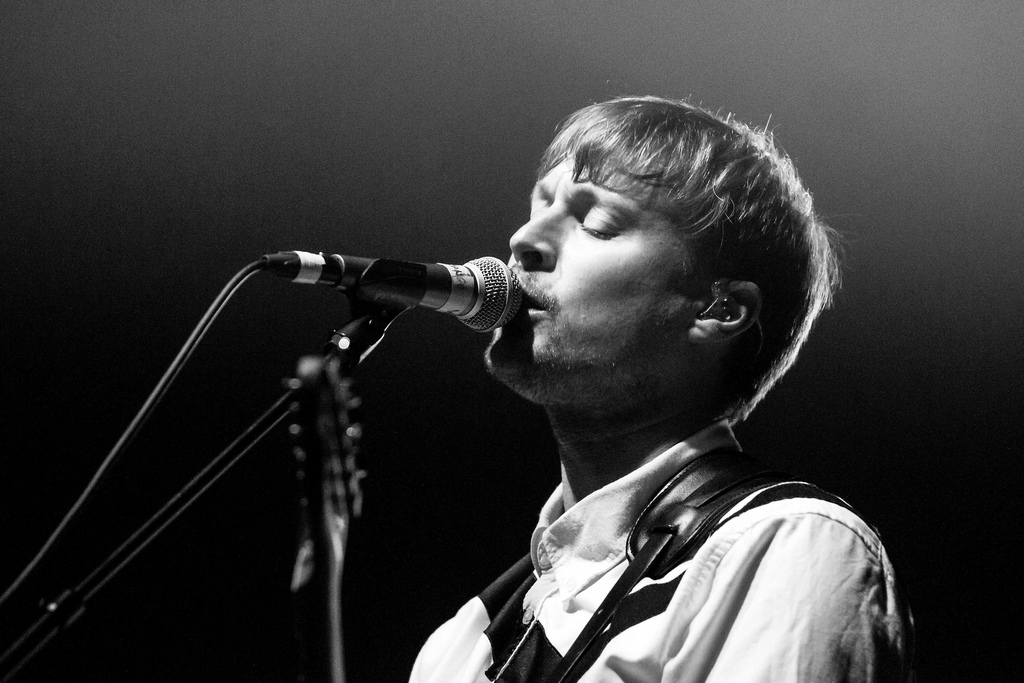 With the music from Friday running into the early hours of the morning there was a silent hallow wallowing through the fields at Beacons.  Grey skies occasionally part for the odd spot of sunshine but on the whole it's going to be a rainy day.  No down turn in the mood of the vast number of though, Beacons spirit continues with the help of a bacon and egg sandwich.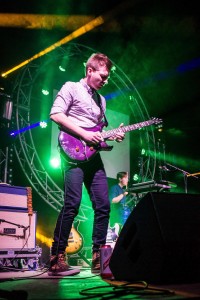 To kick start the day we went to see Japanese Fighting Fish.  The neatly blended band made a load of new followers through front man Karlosts' characteristic vocals…think Gogol Bordello meets Queens of the Stone Age!  Indie rockers, Wolf Alice were up next followed by eclectic, alt female trio Stealing Sheep.  A pie and mash pitstop was needed to recharge the old batteries which led us to down to catch Telegram.  A fast paced, genuine rock n roll band with intense beats gave us an all round fantastic set.  Over on the main stage Manchester's finest, Dutch Uncles played to a massive audience, a great set filled with guitarist Sped's sweet riffs.  Ending the day were Local Natives, a euphoric explosion of delicate anthems with a subtle hint of rock thrown in for keeps.  These are a very tight band who gel really well and accompanied by excellent lighting on the main stage.
On Sunday, Best Friends were the first band of the day for us,  a four piece indie rock band combining happy surf type sounds with catchy guitar choruses.  Hotly tipped, Moon Duo were a definite must see of the weekend, fast paced rock n roll guitar with loud distorted riffs.  A genuinely great set from a great band and a brief chat with Ripley Johnson and Sanae Yamada afterwards included discussions on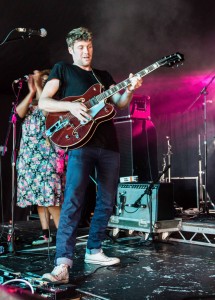 Hebden Bridge, Witches and Lesbians!  Next up were the cause of Saturday nights tipple fest, Splashh.  New Zealand/UK mix and hard hitters dominated the stage with their heavy rock and electro inspired new age grunge.  Savages totally obliterated the second stage with a massive spill out of people trying to get near the tent.  Their rock infused set never fails to enlighten the legions of ever growing fans.  After a brief pan around with the camera taking in a few crowd shots we waited for end of festival headliners, Django Django to appear.  The biggest crowd of the weekend filled the main stage and intently listened to their blend of art rock.  A solid performance nailed their set as a possible favourite of the masses.
Overall Beacons is a pretty fantastic festival, i'd hate for it to become grossly larger as it would take its authenticity away, its ran really well, its pr'd really well and its policed really well.  2014 could possibly do with a bigger name enticer but the aim for this year for me was to catch new acts id never heard before and fill ipod with a broader eclectic taste which, it did do and some.
Acts of the weekend: F*cked Up, Telegram, Eagulls, Dutch Uncles, Japanese Fighting Fish, Moon Duo, Splashh.
8/10