Why is it that so many of the modern generation of the punk-rock/emo vocalists sound like they're in dire need of a throat lozenge? No, this is not a criticism of the genres or any acts that fall under that banner, merely a casual observation.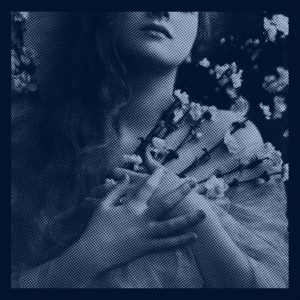 Right, now that we've got that moment of pondering out of the way, it's time to take a look at No Discordance, the brand new album from Harker, the latest band that have signed a sponsorship deal with Strepsils (if you don't get that, re-read the first paragraph, I promise you it's a very funny joke… Or at least what passes for a very funny joke here at RAMzine).
Most reviews will leave their summary until it's final paragraph, but let's cut to the chase and save some time, if you're a fan of the current pop-punk and emo revival, then you're probably going to like what's on offer here.
Yet, this summary can be seen one of two ways.
Let's have a look at those two paths now shall we?
So, on the first hand, there is very little to criticise with this album as far as it being full of pretty much everything you would expect. Plenty of angsty lyricism, the aforementioned raspy vocals (very reminiscent of acts like Gaslight Anthem and Beach Slang) and thrashy, trashy guitars all delivering a pleasant ten track ride through the motions. Although it is worth highlighting the energy and sheer urgency of sound in penultimate number, 'Sometimes Dead Is Better', as the highlight of the entire release (a proven fact proven by scientists, trust me here), with a sonic palette that seems to pull in all of the best bits of Rise Against and then seasons with just a tiny touch of old school Green Day (my personal favourite band of all time, so always a positive to my ears).
On the other hand, it is the difficulty to find fault that makes the album feel a little on the lacklustre side. One song bleeds into another, then another, then another…
You get the point.
With such a lack of any kind of variation, casual listeners who aren't deeply into the sound Harker champion are unlikely to put this down as the album that changed their musical appetite forever.
Overall, a very solid effort from a band whose passion for their sound bleeds through with every six-string strum and every word sung, but a lack of even the smallest level of variation over ten songs makes this an album that, although solid and very much worth a listen, won't be carving itself into the musical history books anytime soon.