Track by track review
Releasing the Disease
Let the crunch begin!!!! Orgasmic rhythms come pumping from the speakers in constant succession with a sampled voice this however fades and a nice chug comes into play with a swaggering plethora of melodies which has me turning the volume up for better effect but sadly this is all you get! But loving the track all the same!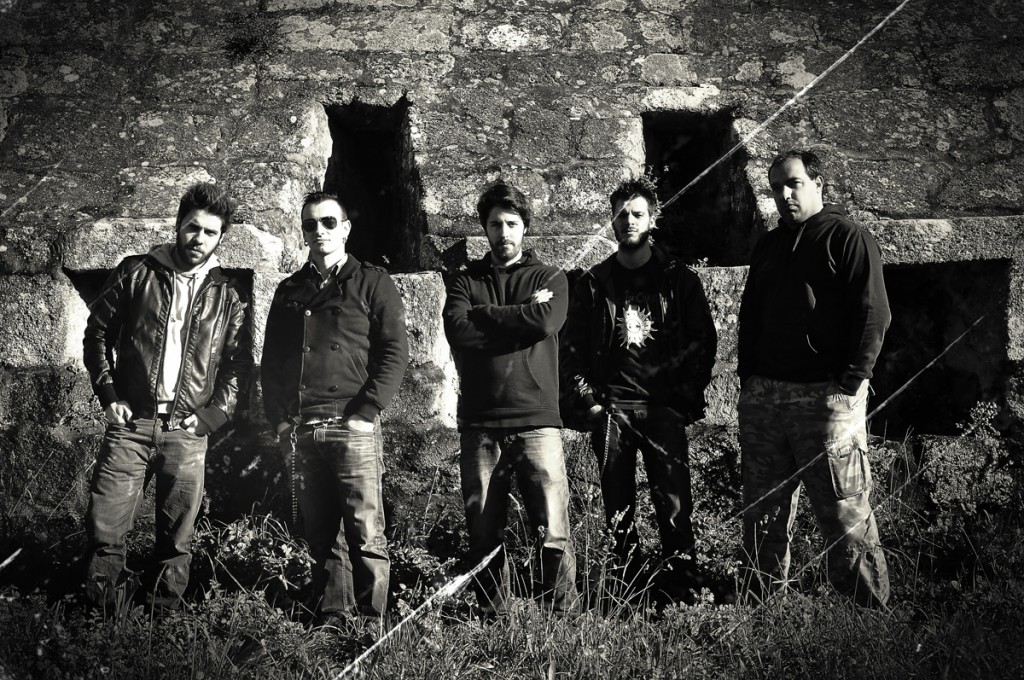 Constructive Misery
Nice vengeful vocals that will take skin off the bones and a fast paced rhythmic onslaught of pure brutality follows, sick bass hook and plenty of scorching riffs with a hammering of skins this is really intensely powerful listening! Distinctive and will lure you into their web of dramatic feverish rhythms without batting an eyelid!
Phenomenal Syndrome
Thrusting rhythms with a deep throaty lure more powerfully intense slaughter begins. It possesses a driving force of passion and combines brutal with evil as it scathes and demonically unfolds. Tempting and delicious my head hasn't stopped moving!
Psychotic Break
Sampled voices with incidental background noises and a haunting tap of the keyboard it intrigues me greatly and then cuts off! Damn you!
Critical Obsession
The title track – Pounding and frenzied, the beats kick off to some powerful riffs for this piece of dark hearted, slab of metal. Driven with an evil force of impressive wizardry which doesn't give you a chance to regain your breath – this is what metal is made of!! Emotive and lively it thrashes about with no let up and devours its unsuspecting listener.
Abusive Resolution
Abusive is what I would describe this as – the vocal screams and growls are by no means lame this is like a tsunami that you don't want to escape from, its building rhythms plough through the audial like Speedy Gonzales!! Another fantastically fast paced piece of writing that is tastefully sculptured into a demonic monster.
Into my Destruction
Bubbling and fiery compelling and captivating it will leave scorch marks across your head and eat your brain along the way with spiteful hunger! Those vocals are just blitzing – sod it have to turn it up another notch to get the full hit! This will scurry the senses a tad in its myriad of aggressive pumping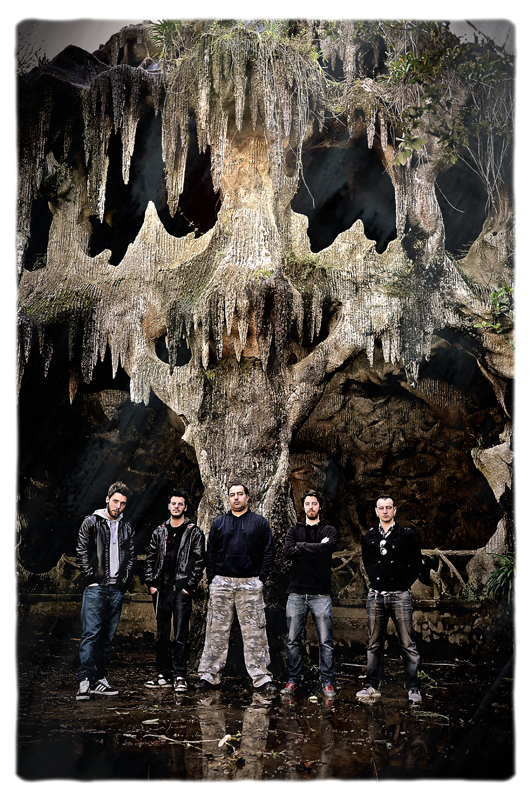 rhythms and beats – killer track!
Embracing the Reality
More pumping and thumping in vicious form this will eat you alive! Ravenous and spiteful – I can hardly type for head banging viciously to its driving compelling mass of sound – ok I submit! Gates of Hell you win… I am hooked! Erode my ear drums, suck the breath out of my limp body and pulverize what is left – I don't care anymore – I will go out happy!
Face your Fears
Soaked in blood, hankering for a carnal lust? This track has more corrosive intensities with magnetic scathing growls and if it was a nuclear bomb would have exploded taking everything with it and leaving nothing to chance! Damming and utterly brutal it becomes so hot it makes a furnace look like a fridge! Towering melodies, destructive rhythms, compelling as it reaches its murky depths of extremity – gimme more!
Evolution of the Weak
Tweaking guitar riffs, and a sampled voice, powered by some meaty beats that are simple in structure but none the less hold fire and passion. Let the ravishing begin – yes please! The devouring chasm has opened for business and Gates of Hell are unforgiving and harsh in delivery, but they satisfy on so many levels as the unpolished growls continue to slaughter the audial and melt your face off! The scorching swagger of rhythms never let up and add touches of abrasive bites that will infect you!
Chronical Revolt
Dark and heavy this track embraces you only to smother you in festering infected rhythms. Growling straight from the pit the vocals are just supersonic with engaging guitar riffs and super heavy bass hooks, tremendous delivery that rampages through your speakers with eager enthusiasm – yet another blistering brutal track.
Too summarise this album: Wow what can I say that I haven't said above?  I think everything I can say about this album has been said, but I will try and sum up… It ensures satisfaction on all levels, and possesses a highly infectious strength that does not cease throughout the entire album.
There are two filler tracks but even they hit the mark! The energy derived from this album is phenomenal.  It is a rewarding listen with unrestrained splendour and most definitely deserves to be in everyone's CD collection. I think you all deserve a good thrashing to death!!
If Satan could release an album I think he would be proud to have made this one! Gates of Hells new album 'Critical Obsession' is out via Rastilho Records on  22nd April 2013.
10/10