The past decade has seen Synthwave creep its way into pop culture, with film and TV shows such as 'Drive' and 'Stranger Things' adopting the 80s nostalgia fuelled genre as part of their incredibly distinctive soundtracks. With its ever growing popularity, producers have begun to shape synthwave into a much more versatile sound, ranging from the mellow works of HOME and Com Truise to the jaunty headbangers of Gesaffelstein and Carpenter Brut.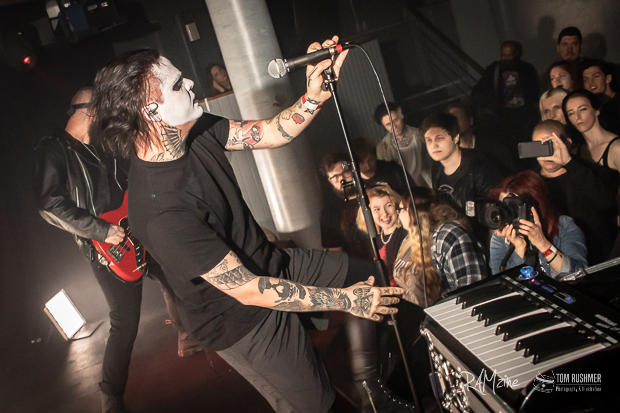 Recently, a darker more industrial tone has been brought into the mix by artists such as Peturbator, Power Glove and Dance with the Dead, using macabre aesthetics and heavy use of guitar solos to liven up their performances. Texan duo GosT have expanded on this by merging black metal and synth, replacing robotic voice samples with deathly screams, and gothic altars with decks and LEDs. Having just finished recording their latest work with Century Media they are now set to embark on another US tour, stopping to play a single headlining show at the Camden Underworld.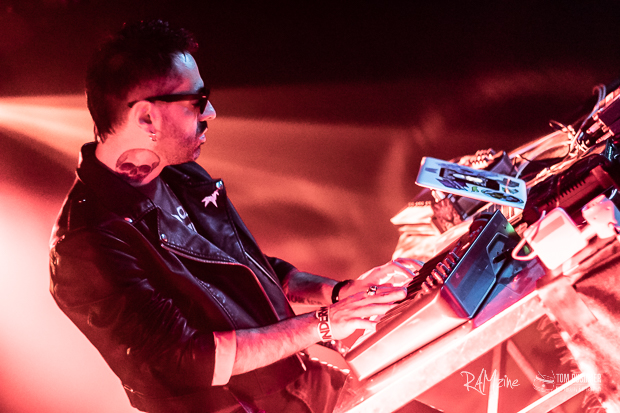 Supporting them was Italian artist Orax, with a well-crafted mix, starting off with some of his slower, more atmospheric tracks such as 'Elephant' and 'Stay', but then gradually ramping up the energy to set the tone for the rest of the night. By this point the crowd were pretty lively and eagerly anticipating GosT who, despite spending days in the studio, gave it their all.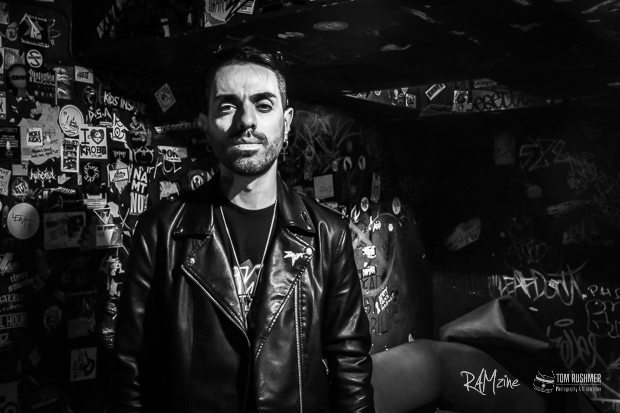 They hit the stage with 'Garruth', a torrent of blast-beats, screams and a heavily distorted bass hook that drove the song forward. When it comes to live electronic music, aesthetics play a key role in keeping the audience fixated on the talent. Without elaborate light-shows and supplementary performers GosT proved they were more than capable of holding the crowd's attention with the sheer amount of energy that they put into their set, using their years of experience playing in nu-metal/punk bands to their advantage.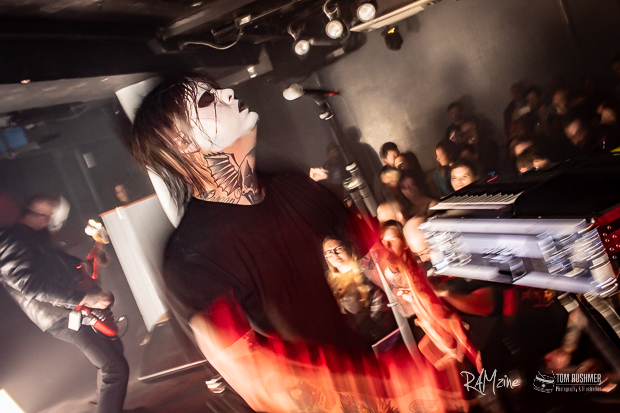 With artists like GosT and Orax continuing to bridge gaps between metal and electronic music to create new and interesting sounds, whilst still retaining the edge and stage presence of their acoustic counterparts, it can be expected that Synthwave will continue to evolve into a more mainstream genre.