Heaven is debut EP of London based alternative rock trio INK. The group which consists of Todd
Dorgio on guitar and, Corey Alexander on drums and Dougie Poynter from Mcfly on bass a
sharing vocal duty with Dorgio.
Heaven which was released worldwide on March 14th perfectly combines pop hooks with
classic rock and grungey bass lines. Through merging these sounds INK manage the create a
sound that is thoroughly enjoyable.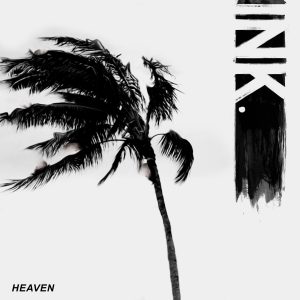 Heaven is a short EP only being 4 tracks long with every track around three and a half minutes
in length. This often means on a first listen lots of outstanding pieces of musicianship and clever
lyrics pass you bye without you noticing. However, this does mean you will find yourself
discovering a new reason to love all the tracks on Heaven every time you listen. Be it the lyrical
content of the tracks covering topics such as anxiety and love or the way the bass and drums
link up to make a powerful backbeat that drives each track forward, or just how well constructed
each and every song is.
If you were to try and compare Heaven to any other record that already exists I would say it is
similar to fellow English based rockers Royal Blood. This being down to how INK similar to
Royal Blood successfully brings the best bits of old-school rock into the 21st century. I have no
doubt in my mind if the Rolling Stones or Beatles were to form in this day and age they would
have a sound very similar to INK.
Heaven is overall a pleasant breath of fresh air in the modern alternative scene and shows old
school rock still has a place in today's world albeit with a few tweaks to make it more relevant to
modern listeners. There will definitely be those who discredit INK straight away for featuring a
Mcfly member and try and brandish the band as a generic pop-rock group. Them people are
wrong, INK are far from a generic pop-rock act and through this EP show that they are a group
of extremely talented musicians, with a sound that makes them stand out in today's world and I
for one can't wait to see what the future holds for INK.