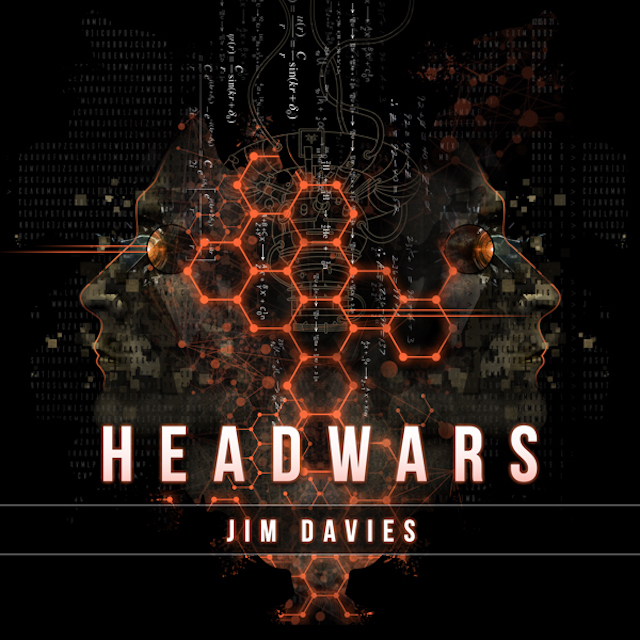 You may not realise it, but you must have heard Jim Davies' music before. He has played on number one hits by one of the biggest British bands ever (The Prodigy), for one of the most innovative alternative rock bands in recent memory (Pitchshifter), as well as provide music for a boatload of TV and film over the past decade. It's hard to escape the sounds of Jim Davies if you are a fan of rock or electronic music.
So why not do his own record? Technically he has, 2010's Electronic Guitar, but his latest offering, Headwars, is the album he wanted to make. Check out our interview with the man himself where he talks about why he wanted to make the album and more. As a musician of many styles and influences, how will this sound? Will we get the typical solo guitarist concept album or a mixtape of previous electronic works?
We can tell by the opener and the title track that this is not your typical solo album. Creating an atmosphere of a gritty superhero movie with the groove of something you would hear from an act like Pendulum. What follows, 'Ctrl+Z', is an energetic rocket boost of rock n roll meets drum n bass. A little bit of the Pitchshifter magic is sprinkled on by MD Clayden and Jason Bowld. I can certainly feel a bit of the video game influence on this one. It sounds like a future single to me.
Lead single 'Ticking Timebomb' hits you like a ton of bricks as the beat kicks in. This is certainly one which evokes both Always Outnumbered… era The Prodigy, and shades of later Nine Inch Nails. The heaviest track so far and easy to see why Jim chose this to be the first video. We are reminded Jim is a master guitarist towards the end of the track too with a solo that doesn't sound out of place on this industrial soundscape. Slight change of gear with 'In Shadows' with a bass-y intro going into a melodic vocal which almost reminds me of Twenty One Pilots if they were into dark electronic music. This one will most likely stick in your head weeks after listening to Headwars.
'Trigger Finger' is a collaboration with electronic musician and producer Tut Tut Child, and it shows. One for a late-night rave, but has enough rock elements to it to be played in a student DIY alternative night. Following is a track with vocals from Abbie Aisleen, 'Game Of Faces', which is sexy enough to exist on an entirely different album yet has the dark overtones we have got used to on this album. Again strong NIN vibes.
So you thought you heard the most energetic, drum n bass-y, dance track on the album until 'Zombies' comes along. A song which is massively about cyberculture, and spiritually a punk rock song – also reflected in the vocal style. Borrowing from The Sex Pistols, The Stranglers, and even hints of Rammstein this time.
Carrying on the rebel rock style, 'Caged' evokes bands like Bad Religion and The Offspring. This is probably the heaviest track on the LP, and help from former Pitchshifter and current BFMV drummer Jason Bowld certainly gives it that edge. This could go on an extreme sports video game no problem, and it even keeps that dark electronic vibe to it.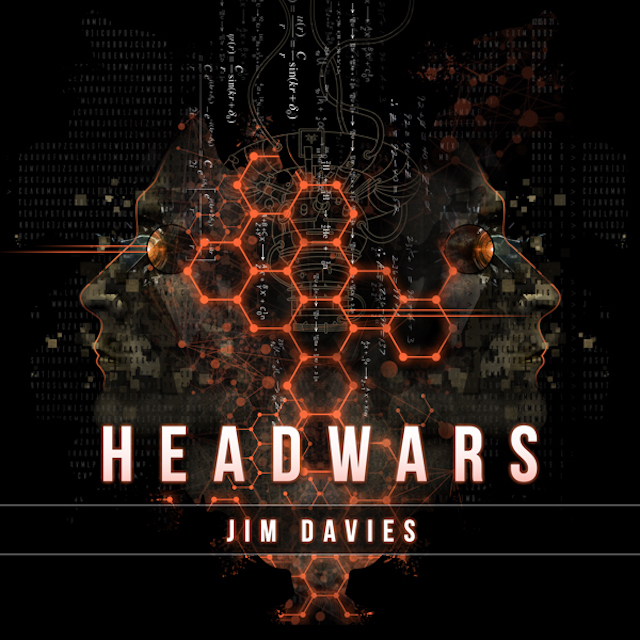 'Now You Know' is a completely different style to the rest of the record despite the guitar work and dark themes. This seems to be more inclined with vocalist Milly Rodda. a great song but what follows is completely insane. 'Defector' is an extremely high energy dance track, resurfacing Jim's days working with The Prodigy. This suddenly changes lanes as that signature guitar sound comes into play. Not for the light-hearted.
I feel that could describe this album in a nutshell: "Not for the light-hearted" including all the most chaotic genres from metal to drum n bass to punk and electronic beats. I'm not sure what I was expecting from this record, but it's true it represents Jim Davies as a musician. Mixing elements from his past experiences and influences. Not just one for fans of Pitchshifter, Skindred, and Nine Inch Nails – this could be compared to later Prodigy, Pendulum, Chase and Status and everything in between.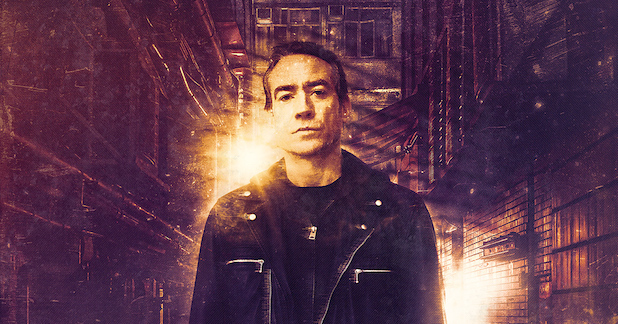 Jim Davies Headwars is out via Extreme Music on 10th April 2020.