Several of the most iconic figures in metal banded together to create what could be one of the best pure heavy metal tours of the year. This tour was headlined by one of the most iconic guitar players to ever live: KK Downing. He had come to prove that the steel he helped forge was still as strong as ever with his most exciting project yet: KK's Priest. Paul Di'Anno and Burning Witches would join as support 
Burning Witches were first and they made a fantastic first impression as they rushed through 'Feed The Beast' from their latest record The Dark Tower. Front woman Laura Guldemond made fantastic use of the limited space she had on stage all while hitting high notes with ease while most vocalists couldn't get anywhere near them.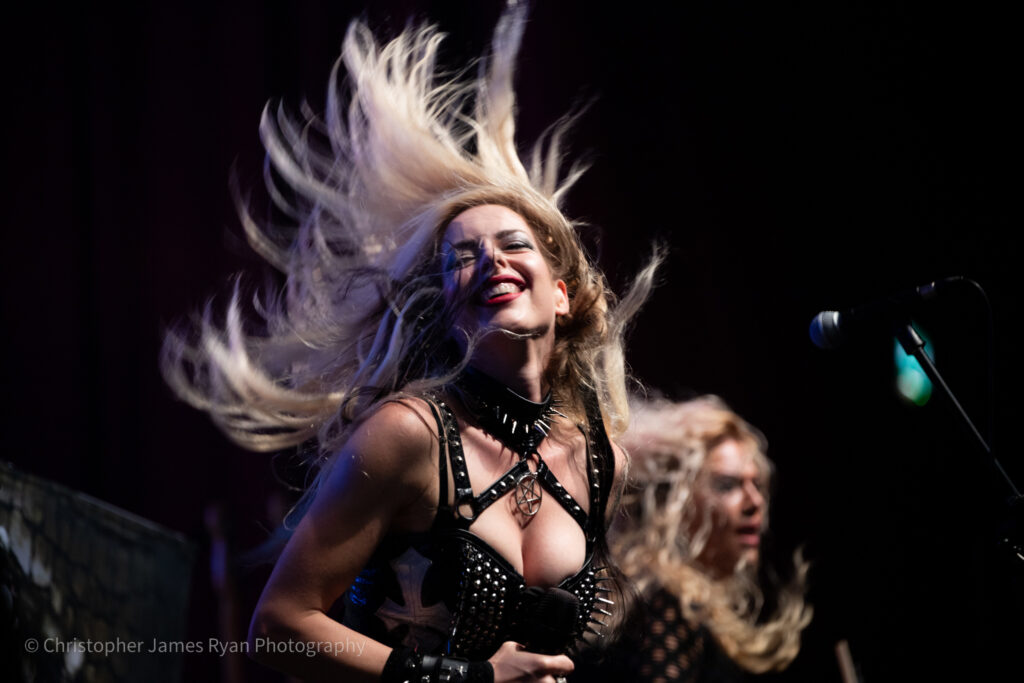 It was surprising to see Courtney Cox (former Iron Maidens) on lead guitar considering she makes several guest appearances on The Dark Tower but she fits the band perfectly. Her technical prowess is beyond impressive and her interpretations and attention to detail on tracks like 'Hexenhammer' make her a genuinely impressive part of the band.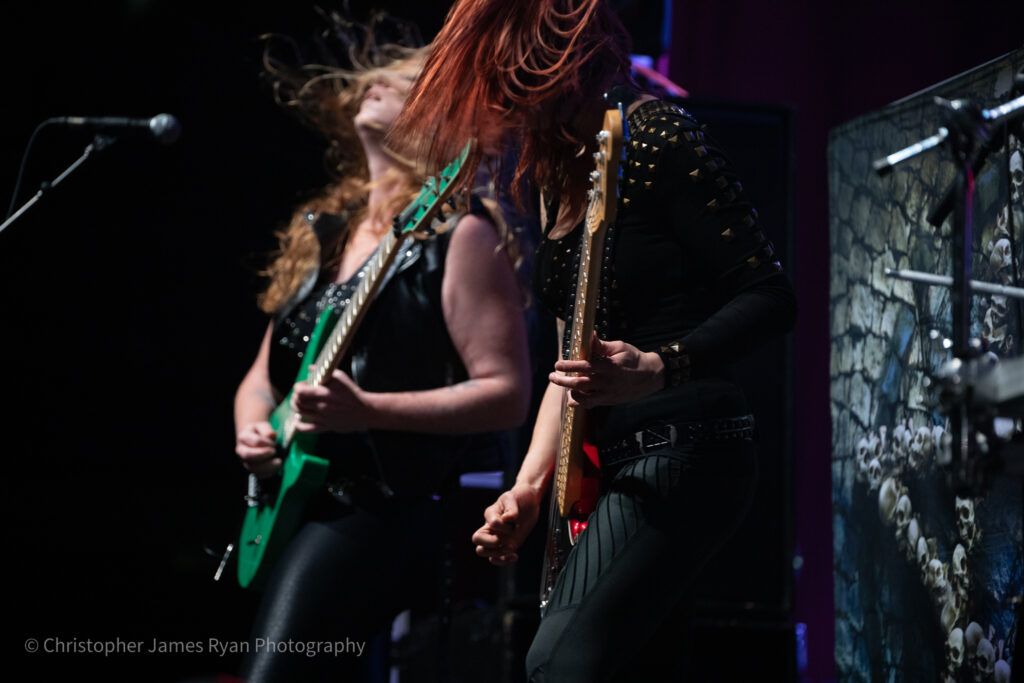 Many new fans were won over by this set and hopefully they will make a return as headliners. Even outside of being amazing musicians and performers, they were really nice and down-to-earth people, Laura even complimented Chris' hat (RAMzine photographer who was situated in the photo pit).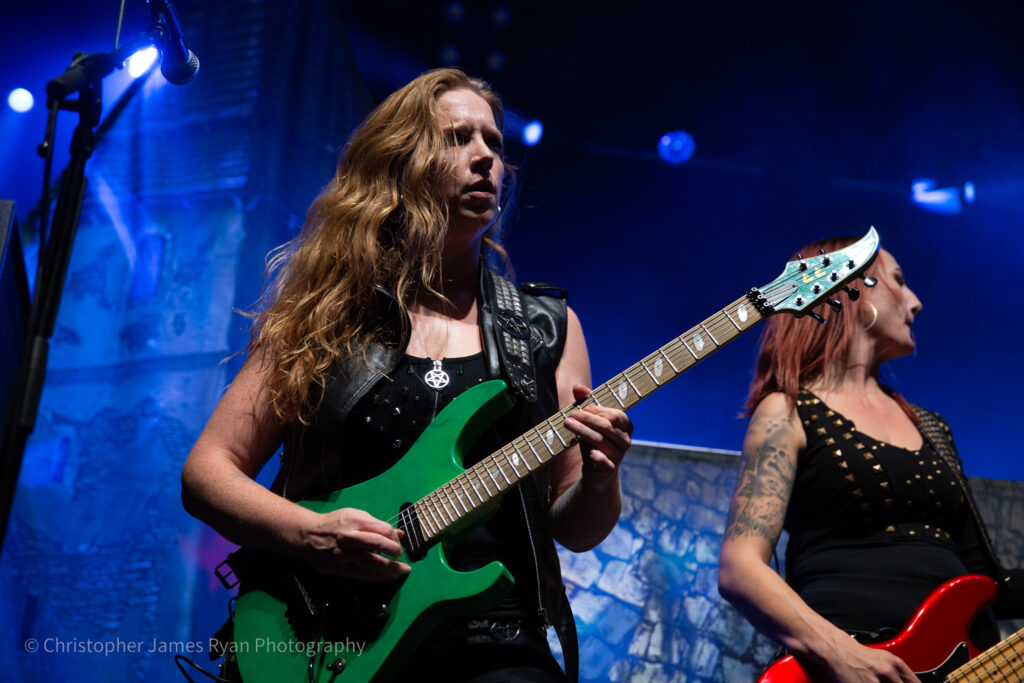 Next, one of the most underrated frontmen of all time made his triumphant return to Manchester with a set full of eternal bangers from the most legendary metal band of all time – Paul Di'Anno, the original vocalist for Iron Maiden.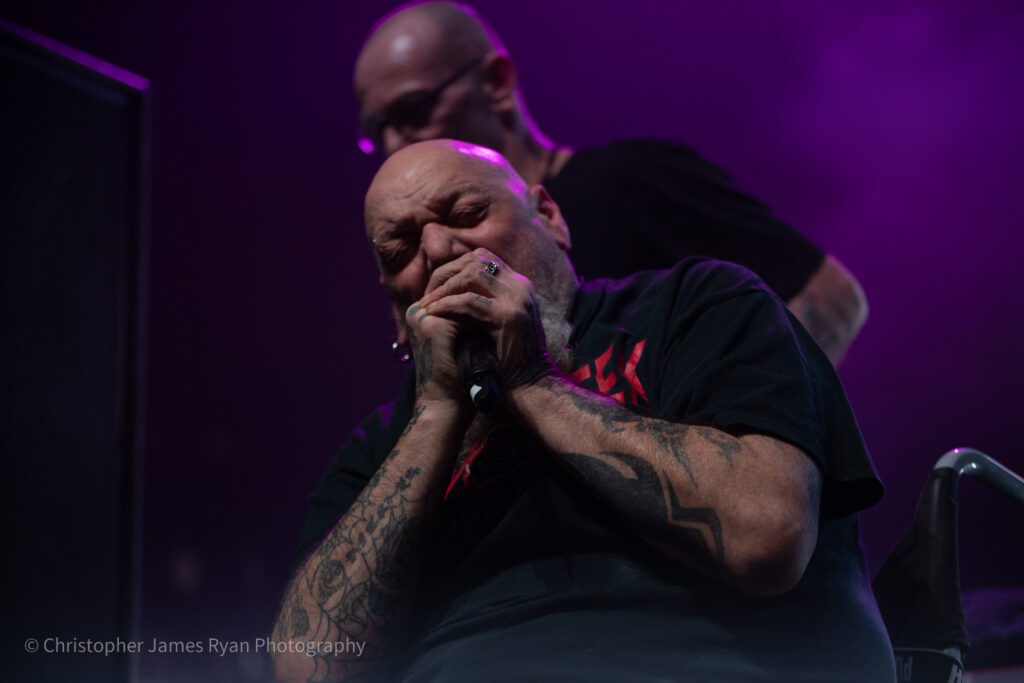 The first two Iron Maiden records are immensely important heavy metal albums and while Bruce can perform the more theatrical tracks in his style, Paul has a more punk approach. It serves no purpose to compare the two because of their different approaches but either way, they are both part of Iron Maiden and always will be.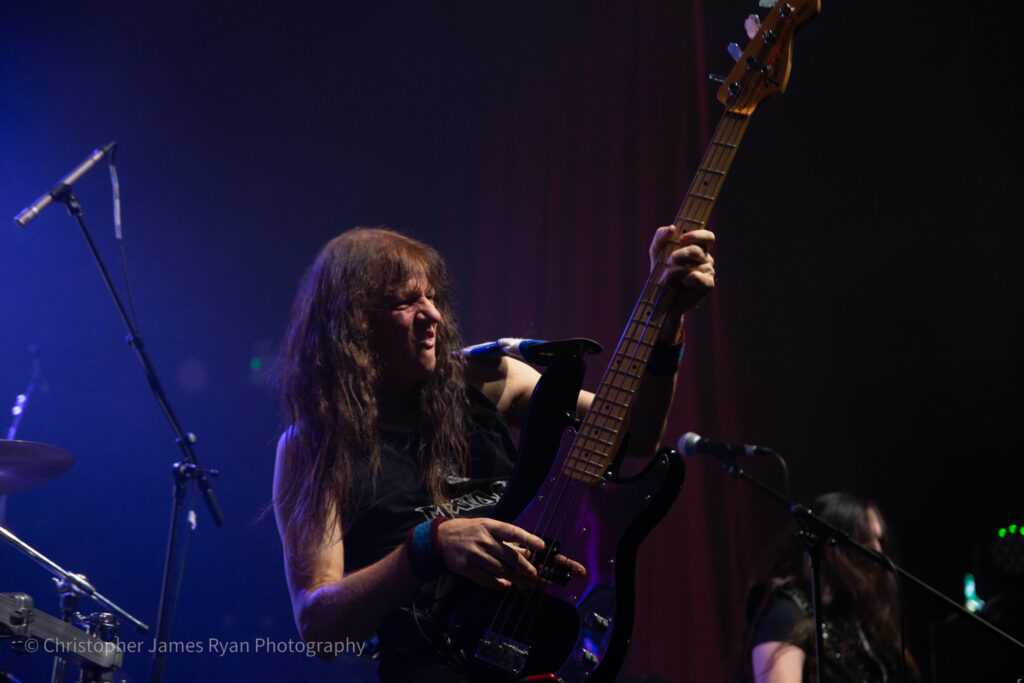 Paul opened with the legendary bass opening of 'Wrathchild' and it's clear that not only has he still maintained all the love and respect for the music he made with Iron Maiden, but he's also strived to improve it with the help of his incredible backing band.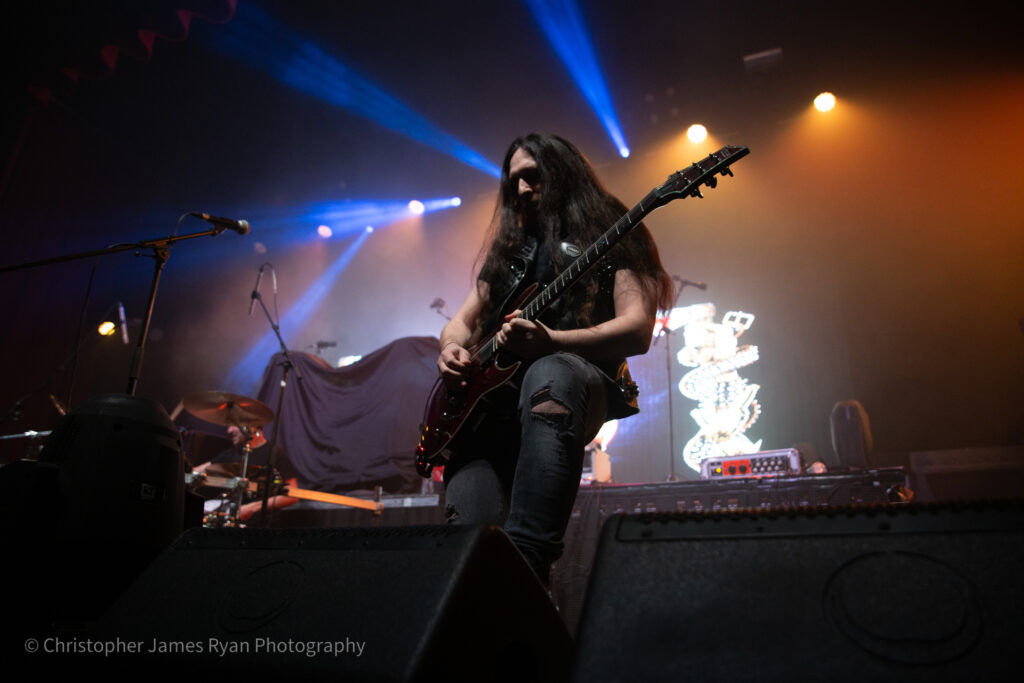 Paul's versions of 'Running Free,' 'Purgatory' and 'Sanctuary' have always been personal favourites due to his ability to bring out that youthful punk energy. Paul even says "We play the punk versions of everything," as his airtight band replicates everything from the record almost flawlessly even down to the bassist using a West Ham scarf as a strap.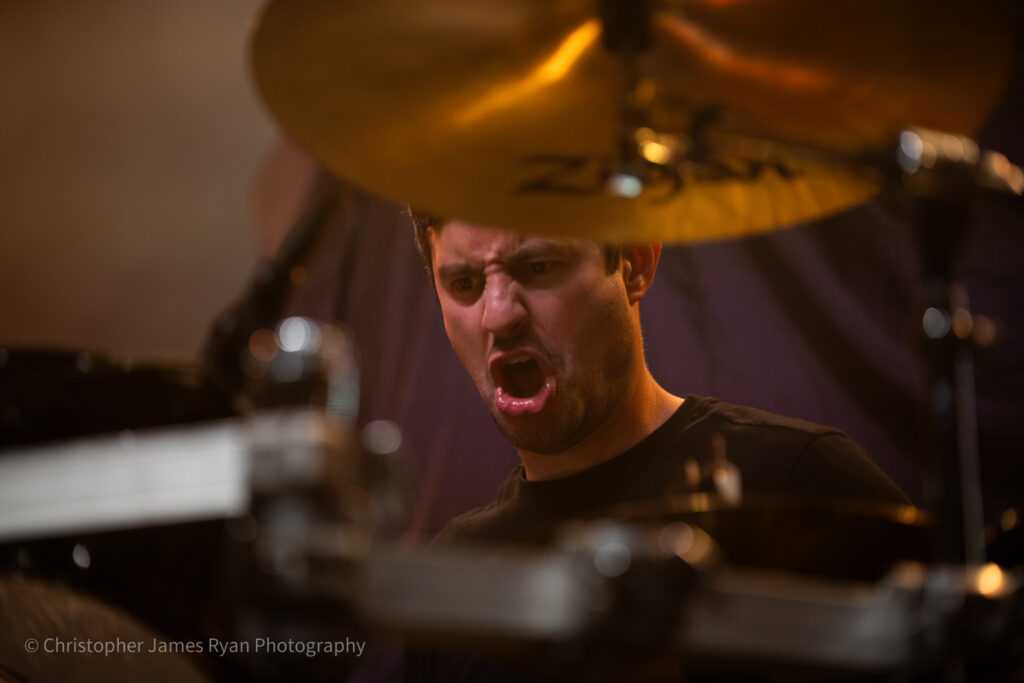 Iron Maiden's self-titled album was a massive part of my journey discovering metal and tracks like 'The Phantom of the Opera' which is still one of the best heavy metal songs ever written. The set was advertised as focusing on Killers and it was great to hear the title track but hopefully, when he next comes round there will be more tracks from the first record purely to fulfil my selfish need to hear 'Prowler' and 'Charlotte The Harlot' live. We intend to ignore Paul's jabs at Manchester and its abysmal weather and even worse football teams.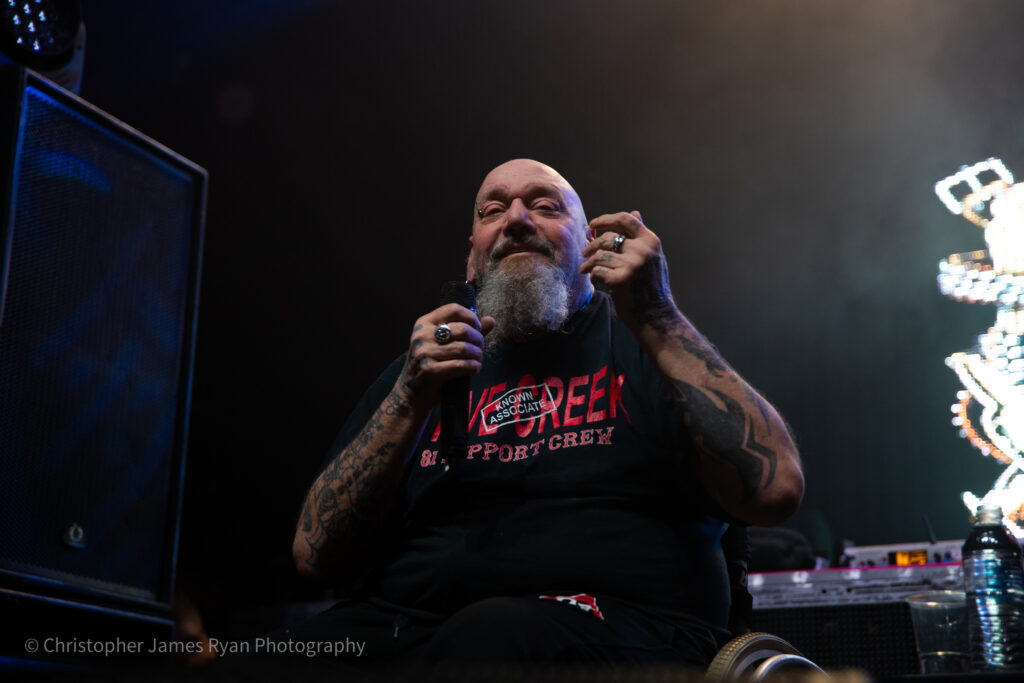 Also for anyone else wondering, Blaze Bayley's version of 'Transylvania' is the best version. No further comments will be made on this subject.
After a short epic video of monstrous creatures surrounded by fire and brimstone, the band came out but the man of the hour took his place last just like a true metal god would. KK Downing may be in his 70s surrounded by a band that's half his age but he still shows all the children how it's done as the band rips through the galloping intensity of 'Hellfire Bolt' and the anthemic 'One More Shot At Glory'.
Despite being in a smaller venue, KK's Priest had decent production value with a large screen playing custom visualisers for each song behind the band. Every single one was a textbook example of metal imagery with steel, fire and lava; it's probably a bit cliche and cheesy but that was Judas Priest's style.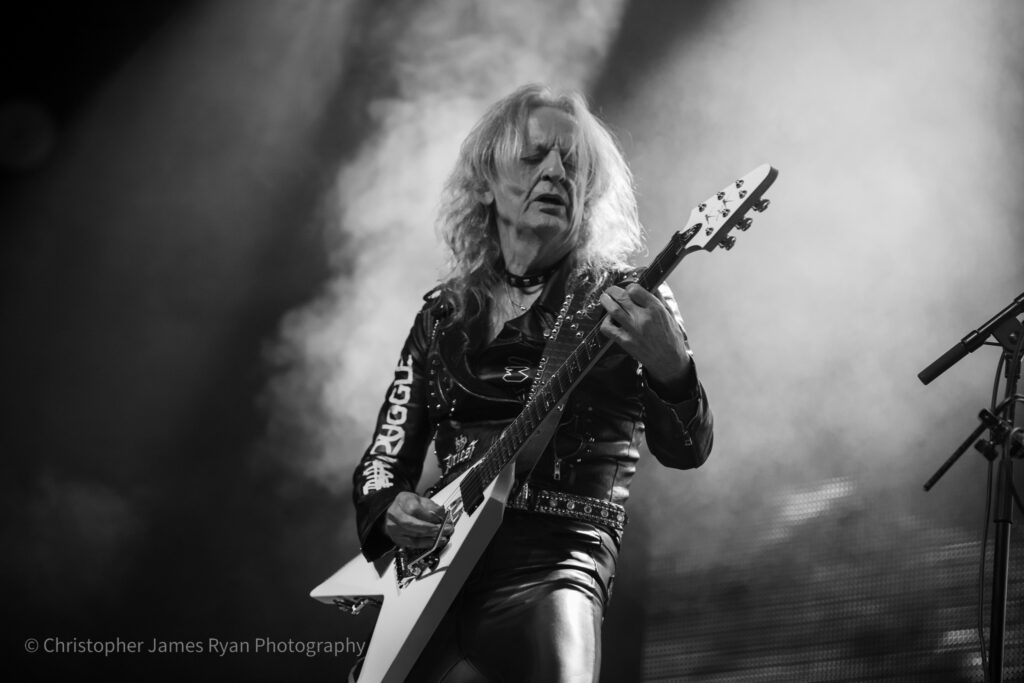 It's at this point I have to acknowledge an unsung legend who is finally starting to get the proper recognition he deserved during his time in Judas Priest; Tim Ripper Owens. "What's my name?" he screeches before the dual harmonies of 'The Ripper' blast through the speakers. Despite what you may think about Ripper Owens, he has the Priest attitude in spades, his ability to seamlessly jump from gruff and coarse displays of dominance to the soaring falsetto battle cry is awe-inspiring.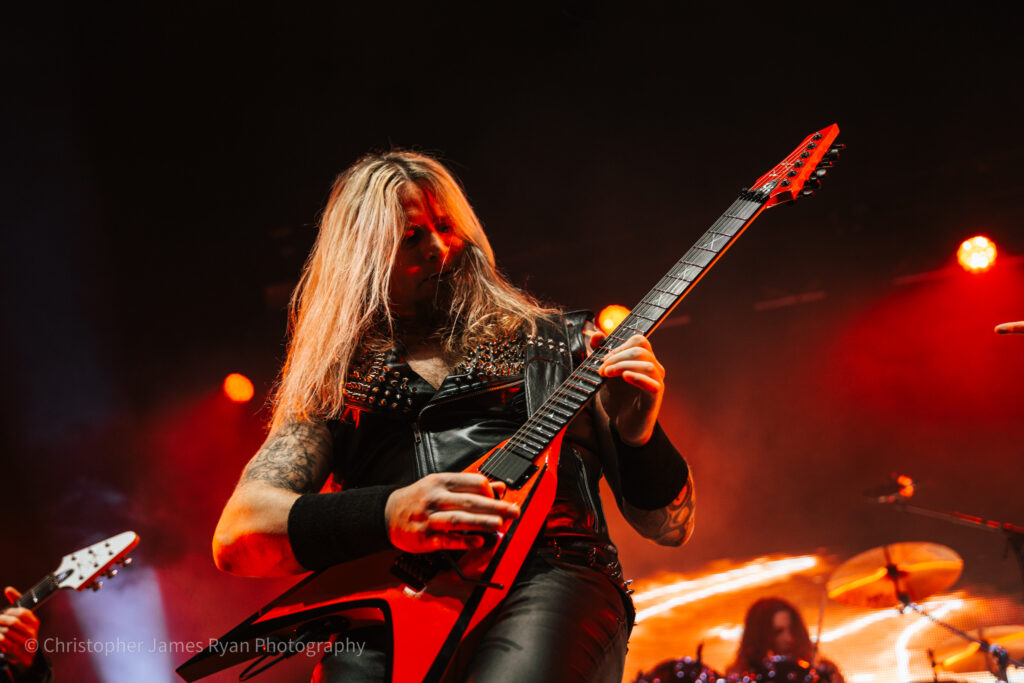 The majority of the set was filled with deep-cut Judas Priest tracks like 'Metal Meltdown' and 'Nightcrawler,' two of the best tracks from Painkiller. It's a hard balance with this kind of project because on the one hand, The Sinner Rides Again is a brilliant album that embodies Priest perfectly, but on the other, you need to do some fan service and play the classics.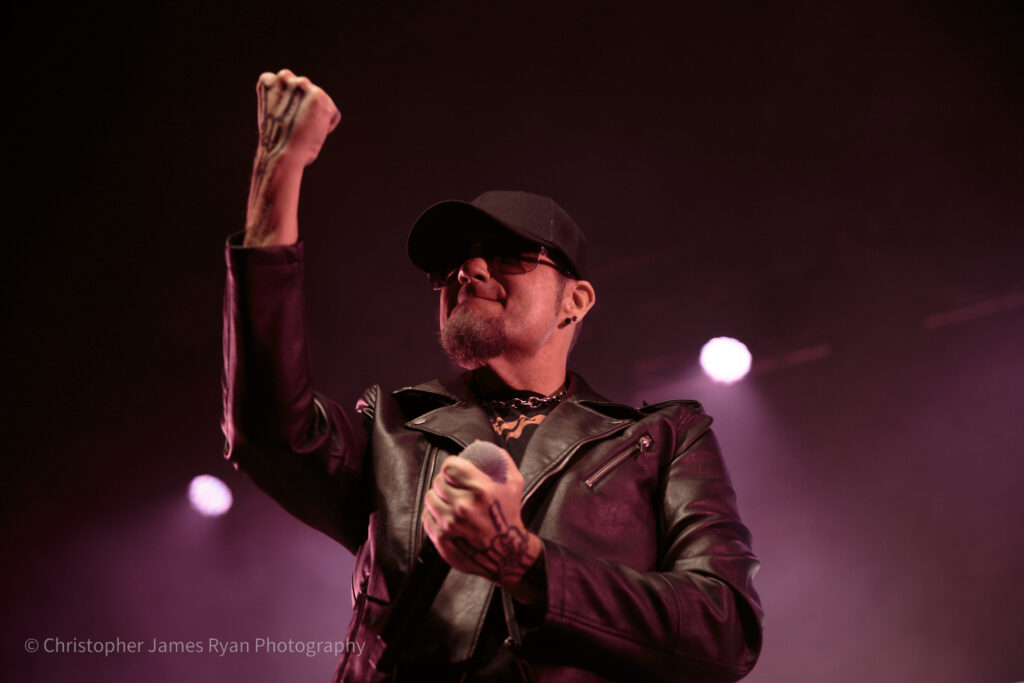 It's pretty much impossible to please everyone when you have a career that spans almost 60 years but I was personally ecstatic to hear 'Burn in Hell' from Jugulator – a criminally underrated record that features some of Priest's heaviest material.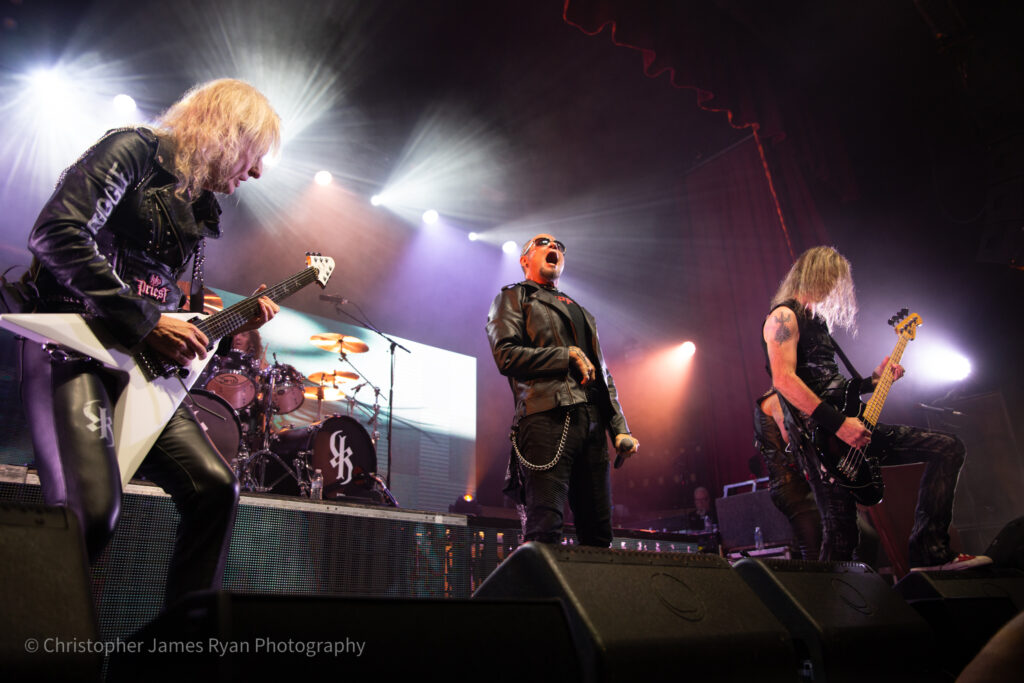 Judas Priest covered Fleetwood Mac's 'The Green Manalishi (With The Two Pronged Crown)' decades ago and it's since become an honorary Judas Priest song. It's fairly distinct from the Fleetwood Mac version and it has its own personality and vibe that KK's Priest as a band all seem to understand which is a demanding task considering they're covering a cover of a cover.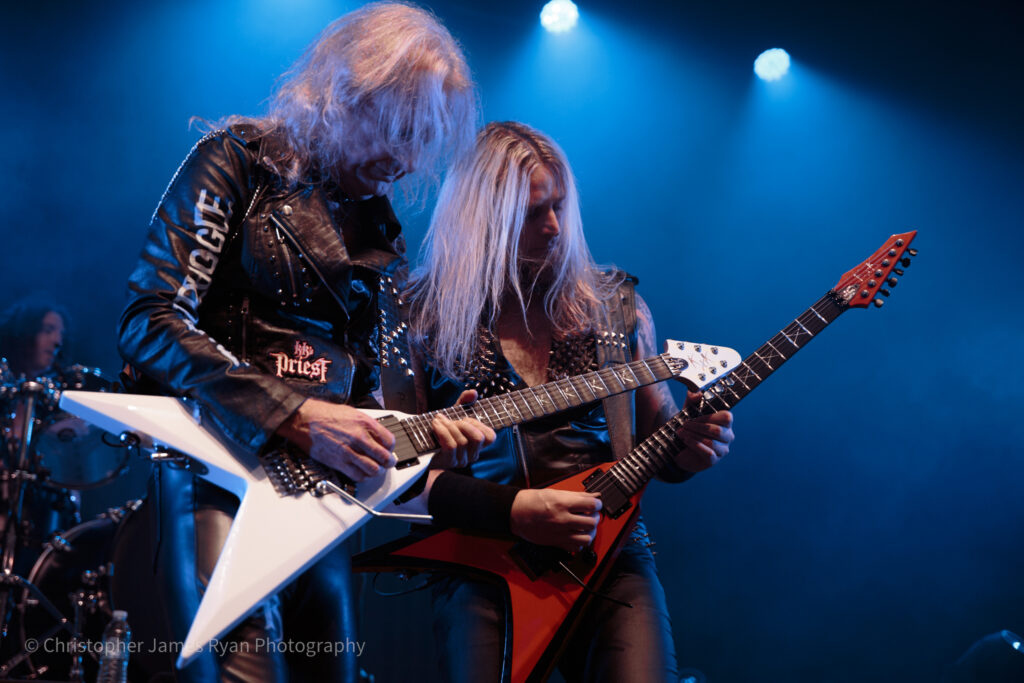 Having stolen a can of coke from Sainsbury's when I was 10, I felt right at home in a room full of lawbreakers as the band burst into what could be the most iconic heavy metal song ever written, 'Breaking the Law'. The riff is flawless, the audience screaming along with every word with Ripper backing them is immaculate, and the buildup with the drums is perfect. Experts have worked tirelessly to find a flaw in this song and every single one of them has failed miserably.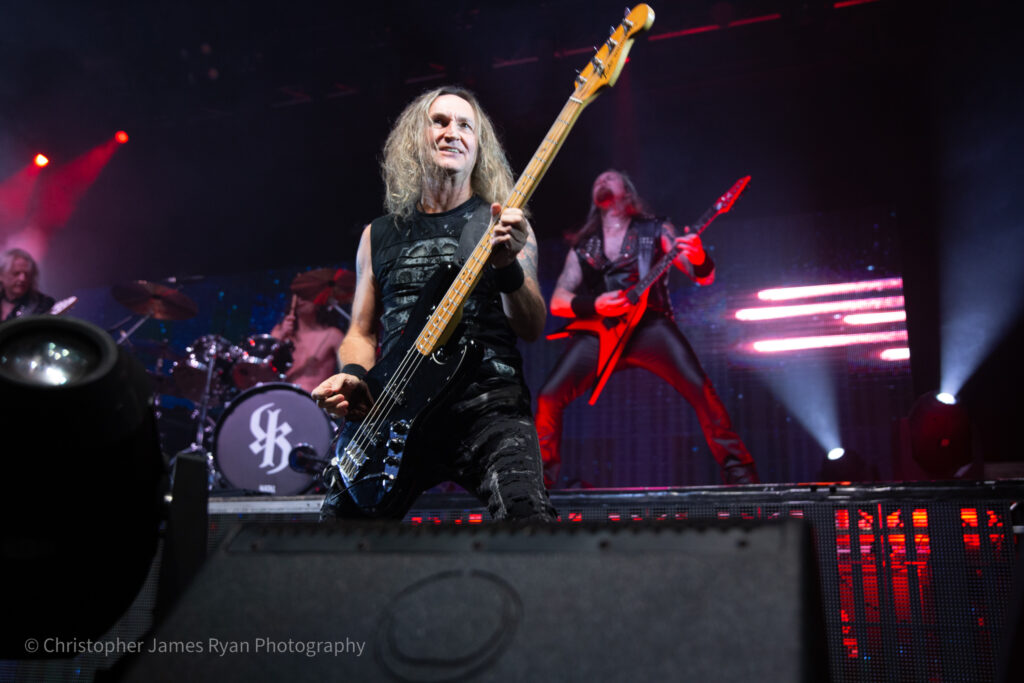 The encore included the ultimate song about aggressively yet politely asking a question; 'Raise Your Fists' features all the heavy metal machismo you'd expect from this type of song but the energy is so infectious that you forget the meathead aspect and just get into it. The last song was the Testament-inspired 'Strike of the Viper' which, just like an actual snakebite, was brief and impactful but left a visceral impact.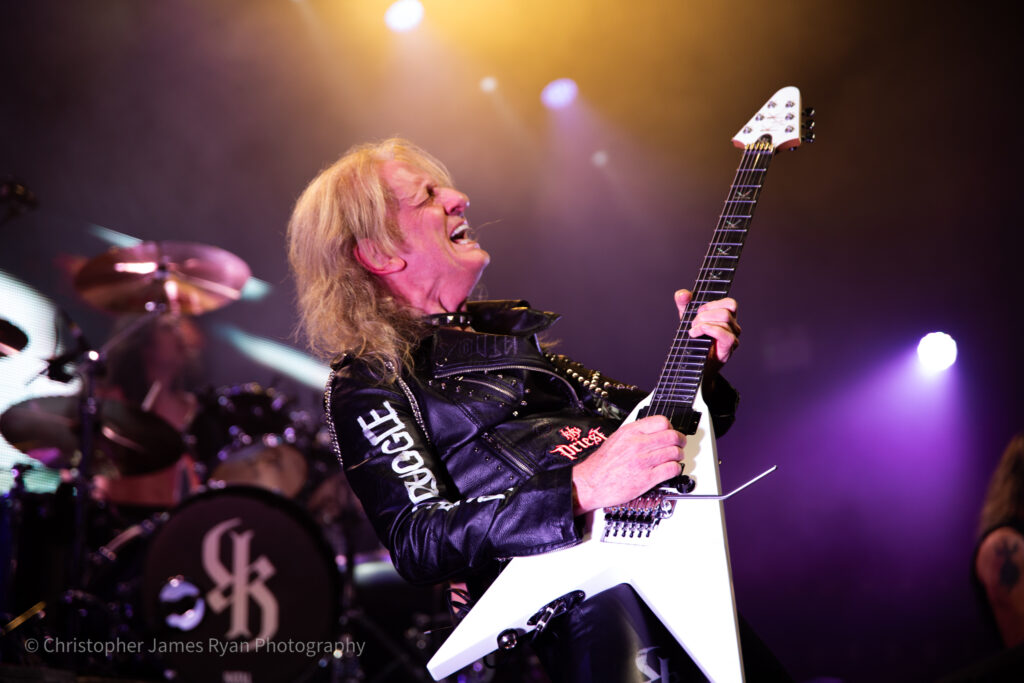 KK Downing has long since taken his place as a monumental figure in heavy metal. His ability to write harmonies is still unmatched and his instincts as a songwriter transcend metal. He truly is one of the greatest figures in metal and his influence can never be overstated and will always be respected and appreciated as long as there is still a need for pure Steel.