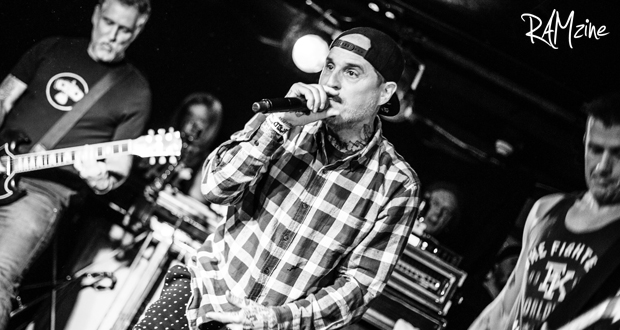 H2O GO!
22 years, 7 albums and a whole heap of various other releases consisting of some of the most well known hardcore the world has ever seen, H2O fill out the cosy Underworld in London for a sold out headline show in support of their latest album Use Your Voice which is sure to please the masses. Those masses tonight consist of diehard hardcore fans ready and waiting patiently for their time to awaken and seemingly turn the venue into an explosion of warm, sweaty energetic fun and whilst this is exactly what happens as soon as H2O hit the stage, the run up to the main event was less than energetic.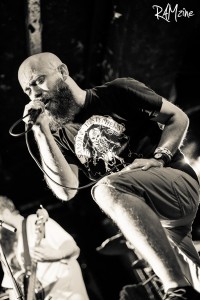 As usual before the main act, there are three whole support bands to kick things off. UK hardcore ensemble Darko draw the short straw on this occasion and begin their set of energetic melodic hardcore mashup in front of a few punters who are not too bothered at this point with the exception of three diehard individuals who throwdown for the whole set and seem to be having a great time. Darko however do not let the sparse head nodding crowd affect their performance by giving 110% from start to finish a worthy way to kick things off, even if most of the crowd were still entering the building or hanging out at the bar.
At this point its clear that the fans are here for one band and one band only as Three Months To Kill kick off their set to a few more people now as the Underworld begins to fill up. For all their efforts, the crowd at this point still fairly uninterested and at times the momentum the band builds on stage is seemingly ruined by the the constant and often too long talks between songs of which aims to promote and celebrate a long fruitful history of punk and hardcore shows in London but unfortunately seems to fall on deaf ears. Not even a tribute to Lemmy provoked a crowd reaction at this point.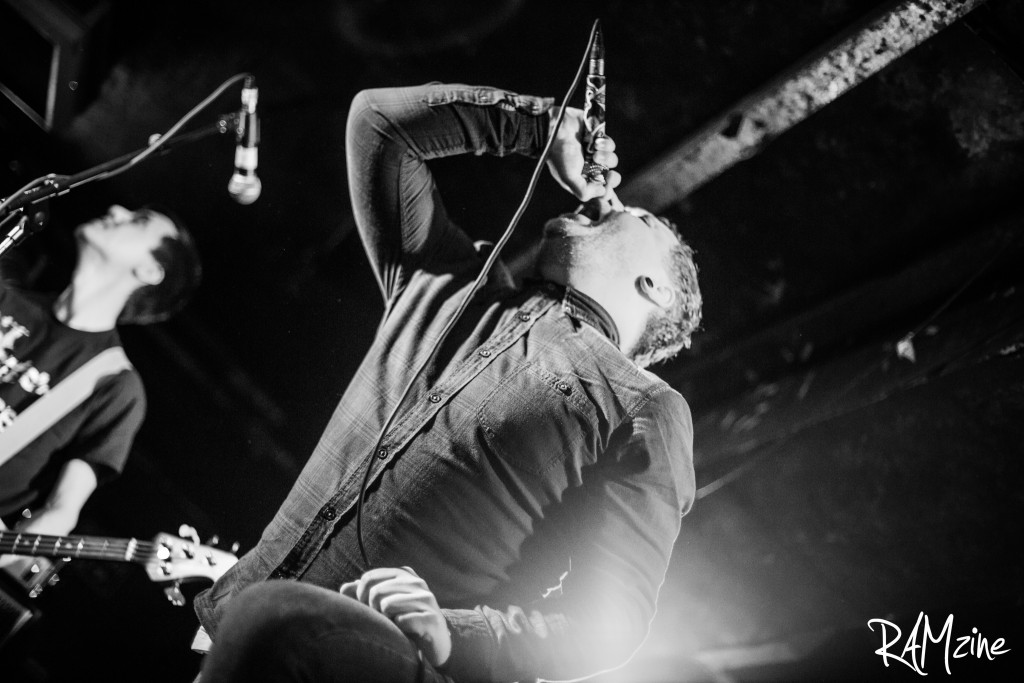 Next up, Petrol Girls bring their aggressive post hardcore performance to the stage and what a performance it is! This is a band to look out for in the future. They have an old school vibe about them, the lead singer Ren Aldridge screaming her guts out to issues that its clear the band certainly care about, the passion and energy at this point definitely rubs off on the crowd now. Either they're all a little more drunk or they've finally been given something to care about. A definite worthy main support and at this point it feels as if the show is only just getting started.
 Its now 9.50pm and its the calm before the storm. Its a late show for a Sunday night but you can tell that the sell out crowd are now ready. There is something in the air that make you feel as if this place is about to turn into a battlefield and as soon as H2O grace us with their presence on stage, that's exactly what happens. Kicking things off with the absolute fan favourite 'Nothing To Prove', bodies are flying everywhere and it doesn't stop for the length of the whole set, it's raining beer and the band are often out sung by the crowd throughout the show. There is no room to move and yet, the crowd doesn't stop moving. This is hardcore. These are those underground-esque punk rock hardcore shows that will provoke even the most tame crowd as if they were seeing Slayer with 2000 other people.
This is what everyone has been waiting for and just through the reaction and the sing-alongs, the fans were not disappointed.