It's been another epic metal filled night! I have had pleasure of watching four fantastic bands; Soulfly supported by King Parrot, Incite and Lody Kong at Manchester academy three. It's safe to say there wasn't a dull moment!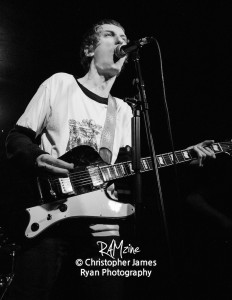 Lody Kong are a young fresh faced band that really kicked some arse! Firstly I'd just like to say how shocked I was at the lack of people that turned up for the first band but that didn't effect their performance, they nailed it! The louder and heavier they became the more people hurried in to watch them. I can see them in a few years filling many venues and playing headline slots. They may seem very young but don't let that fool you, they are very talented and they held the crowd well.
I was a bit gutted that they didn't have a longer set. I would have loved to have herd more tracks. They left the crowd eagerly wanting more. "Thanks everyone for coming out early!! Fuck yeah!! We'll see you really fucking soon peace and love!!" said vocalist Igor Cavalera.
I asked a couple of fans what they thought: Steve from Manchester Said "Really good, really liked them. They remind me of the bands I used to watch when I was younger they where really good".
Dave from Manchester: "Really good they've got an amazing sound. I really enjoyed them. It could have been a bit longer".
Dave from Runcorn "They want to be Slayer, very generic, played really well but everything sounded similar". Well I guess you can't please everyone but I would defiantly urge everyone to give them a listen.