The original "Cherry Bomb" — Cherie Currie — was the lead singer with the legendary Los Angeles rock band the Runaways (alongside bandmates Joan Jett, Lita Ford, Sandy West, Jackie Fox and Vicki Blue.)
She is considered to be one of the icons of all-female rock.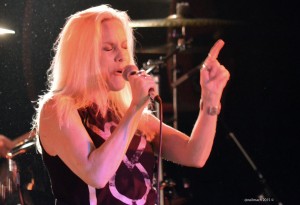 She was once described as "the lost daughter of Iggy Pop and Brigitte Bardot …" by Bomp! magazine.
When she announced her first-ever UK dates as a solo artist, her fan community in Britain were overjoyed. The eight shows in November marked her first UK gigs since she fronted the famous 1970s all-girl rock band.
We were lucky enough to see her very special performance at London's Underworld venue in Camden Town on the closing night of the very successful tour.
The new album by Cherie — 'Reverie' was available for purchase at the show.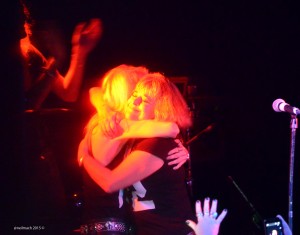 The London show followed quickly on from her scheduled Bristol Bierkeller performance,which had to be canceled at short notice due to a throat infection. But Cherie promised that tickets from Bristol would be transferable to the show in London. And the band (without Cherie) put on a brilliant little set in the Bierkeller, which lessened the pain. We met several people who had trekked from Bristol to London to see Cherie on her final night.
The new single (from the album) — 'Believe' — was written some 18 years ago and produced by Cherie's son and played on the night. It is about the sky being the only limit to your desires, aspirations and expectations. Anything and everything is possible… So long as you believe. The piece developed slowly into a beautiful work, with moments of stunning musicianship from Cherie's band. This song has the lot: sway-along moments, transcendent guitars and an exceptional culmination.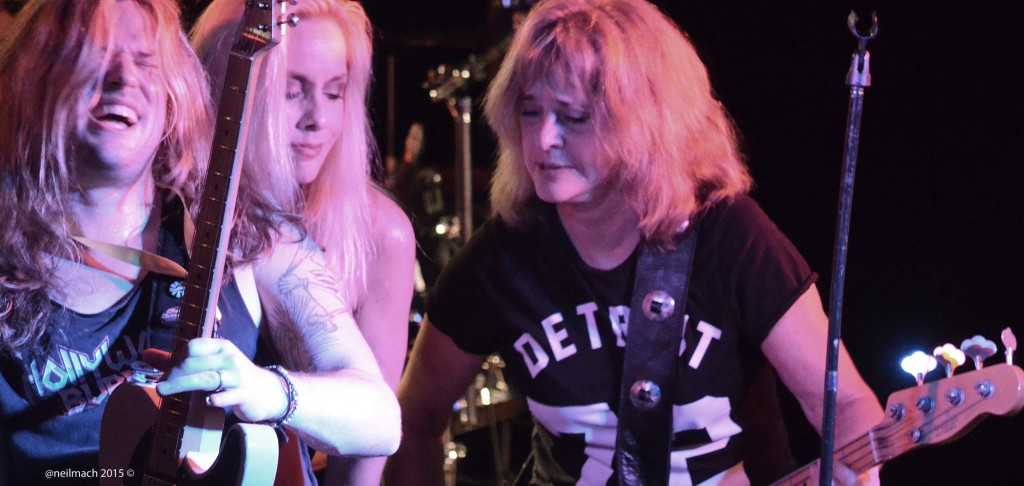 The best moment of the evening (so touching) was when the special guest bass player, Suzi Quatro, took to the stage for the song 'Rock and Roll Rosie' that Cherie and Alexx Michael wrote for the film about her life. What an historic reunion it was! And a real tear-jerker…
Cherie pleased the crowd as as she slotted in her exciting street-punk numbers, one after another. She worked so hard! And she also made a point of seeing her fans after the show.
What a great ambassador for the music she is!
And what a memorable night…