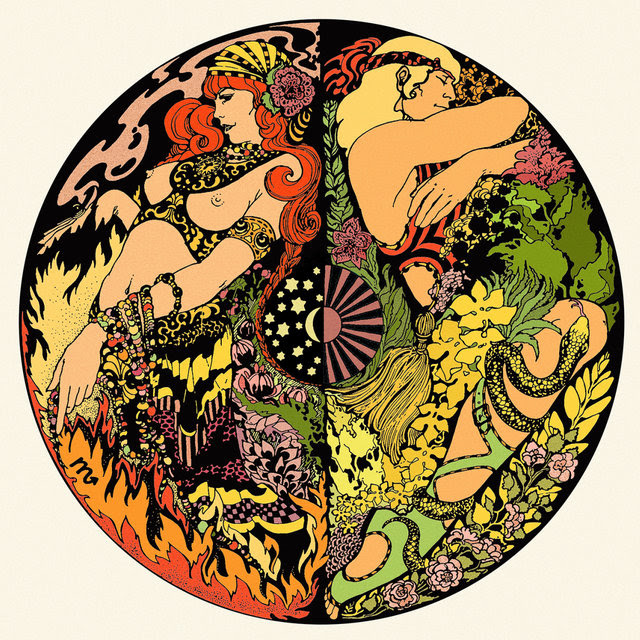 Imagine a band that sounds like a cross between Fleetwood Mac and Jefferson Starship – that is Blues Pills. They boast a singer who could reasonably be compared to Janis Joplin or Tina Turner, were it not for her ability to dive down the contralto range of an ice-cool voice to 'how long can it go?' depths, like Cher. The best comparison to the BP frontwoman Elin Larsson is London's Lynne Jackaman.
The Swedish quartet began working on new album Lady in Gold at the tail-end of 2015. The ten-track disc [the first recording with new drummer André Kvarnström] will be released August 5, 2016 via Nuclear Blast Records and is considered to be the "Second part" of their debut album. Progressing and evolving things nicely.
Title track 'Lady in Gold' is already released on video. This reminds us very much of something that might be played by Vinegar Joe [the Elkie Brooks and Robert Palmer 'Stax Influenced' band, since you ask.] But there is also something very husky and sexy going on here. It's very 1970's sounding psychedelic/garage rock. It reminded us, a lot, of Mariska Veres and Shocking Blue.

This song describes death as a woman [the final word in female empowerment.] The catchy number has been sharply criticized by long-time Blues Pills fans who have compared the performance of Elin to either Adele or Lady Gaga. Although, in some [most] circles these comparisons should be taken as a compliment, the underlying message is that the Blues Pills have sold-out, over-marketed their package and yielded to radio-based taste-makers. Well, as it happens, we love the song. It's bold, it's successful and it's infectious.
'Little Boy Preacher' has a similar kind of sexy wiggle. With Nederbeat rhythms and huge slabs of organ. Otherwise, though, it's another Shocking Blue pop-track with 'Venus as a Boy' tendencies. And by this second track we kinda get the feeling that the naysayers might be onto something.
'Burned Out' has shimmering guitars and bouncy bass wobbles. There's even some scatchy slide guitar. This is more like it. Hearing this again we have to suggest that the band have been listening to too much Duffy. Especially her 2008 studio album Rockferry with the Duffy/Booker hit Mercy. 'Burned Out' has a Northern soul attitude and Motown sounding funkiness.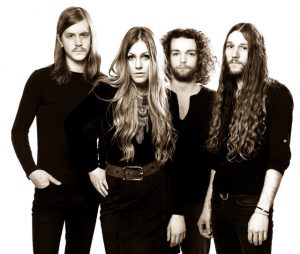 The album concludes with 'Elements and Things' and at last we are treated to some wacka-wacka electro-trippy psychedelic wonder.
This album opens the way for the band to pursue a more commercialized route and collect a larger share of the revenue & market. And that's probably a good thing for everyone concerned — but especially for the label and the musicians. The disc is consciously filled to the brim with pop-driven melodies… Although the band manage to retain their eccentric and nostalgic creakiness.
Will it win-over acid folk fans and retain the band's blues-rock aficionados? Probably not. Why? Because it is not as good as their debut album. It's as simple as that. They replace anxious, biting, scurrying blues with something that is instantly recognizable as soft-focus and ambitiously award seeking pop. Has Elin lost her bright-eyed innocence and spicy multifaceted shine? Not exactly. These tracks might not seem so authentically and guiltlessly raw — but the album still comes across as wonderfully exciting.