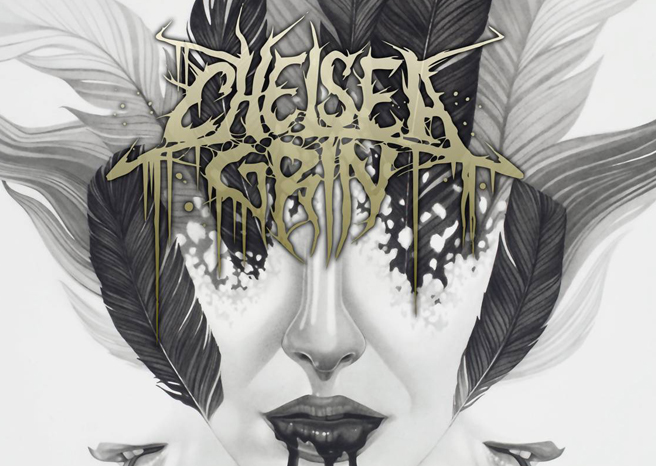 Heavy fucking metal all the way from Salt Lake City. In 2012 Chelsea Grin made a huge impression across the shore with their EP 'Evolve'. Revolver dubbed them as "Band To Watch" and they were certainly correct in doing so. If you like it heavy look no further then Chelsea Grin! I'm hearing older BMTH and some Napalm Death. There is also a bit of Abandon All Ships in there, and sometimes the guitars remind me of Soulfly. Chealsea Grin mix a few genres including Death Metal and Post-hardcore, resulting in people calling them "Deathcore".
The album opens with a brutal kick-drum assault, with Alex Koehler's vocals sounding deathly, reminding me of Dani Filth. The dramatic guitars make this first track sound like an epic battle scene in a  movie. As with most tracks on this album Chelsea Grin take you through a structure of savage textures.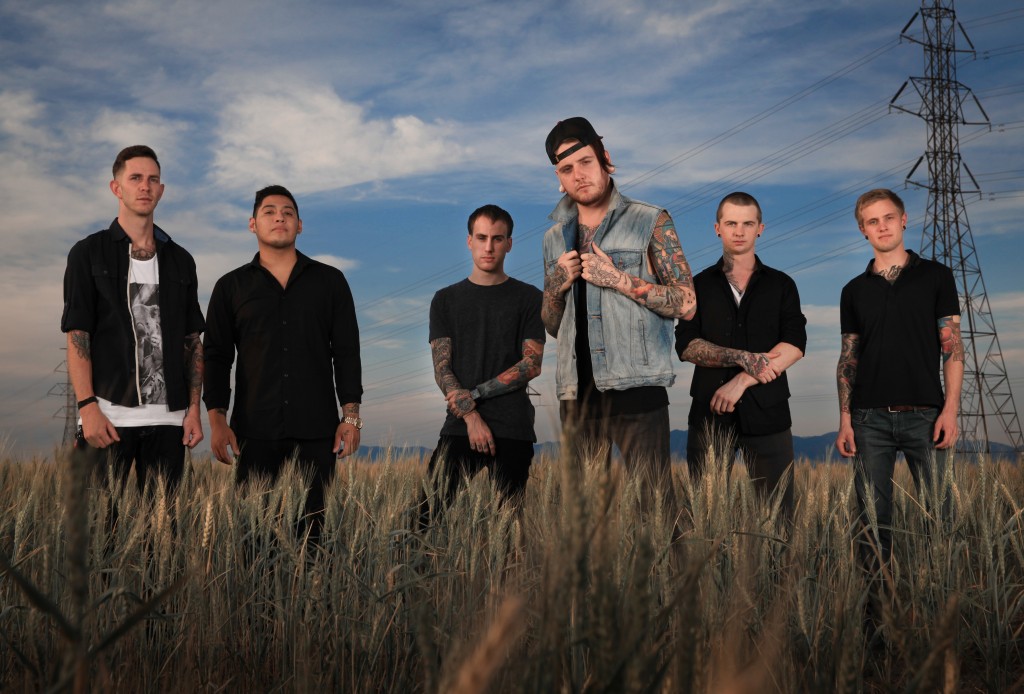 'Ashes To Ashes' has a lot of character to it. Some may say that it's a bit samey, but I believe it is great that they are being consistent with their sound within the album. This isn't an album to have on in the background, it's one to pay attention too – let it take you on an epic journey through it's many layers.
'Ashes To Ashes' was produced by Chelsea Grin and Diego Farias (Animals As Leaders, Volumes, Stray From The Path).
Ashes to Ashes uncages a torrent of technically tight and taut metallic fury fortified by glimpses of melody and an intoxicating groove. That vision is something that Alex Koehler [vocals], Jason Richardson [lead guitar, programming], Jake Harmond [rhythm guitar], Dan Jones [rhythm guitar], David Flinn [bass], and Pablo Viveros [drums] discovered through tireless dedication to evolution since the band's formation in 2007.
9/10
Chelsea Grin 'Ashes To Ashes' is out now via Artery Recordings/Razor & Tie.
Tracklist: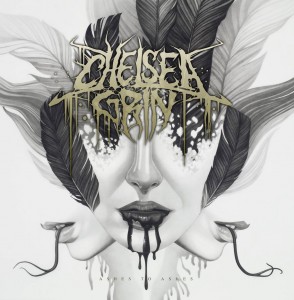 1. Playing With Fire 2. Pledge Allegiance 3. Morte ætérna 4. Nightmares 5. Illuminate 6. Sellout 7. Waste Away 8. Ashes.. 9. …To Ashes 10. Angels Shall Sin, Demons Shall Pray 11. Letters 12. Cheers To Us 13. Clockwork 14. Undying 15. Dust To Dust…