Devilment have made it to a stage very few bands of their breed do: the second album. Countless times we have seen the 'other band' of recognisable names (in this case Dani Filth of Cradle of Filth) get no further than the release of the first record and maybe a small nationwide tour.
Their first record, The Great and Secret Show, was praised for an independent sound, and this follow-up, II – The Mephisto Waltzes, continues in this tradition. More often than not, we are treated to a wacky combo of a gothic ambience and another style. Whether it be the groove metal melodies such as in opener 'Judas Stein', or the almost metalcore moments of 'Dea Della Morte'. All the while maintaining subtle electronic veins throughout.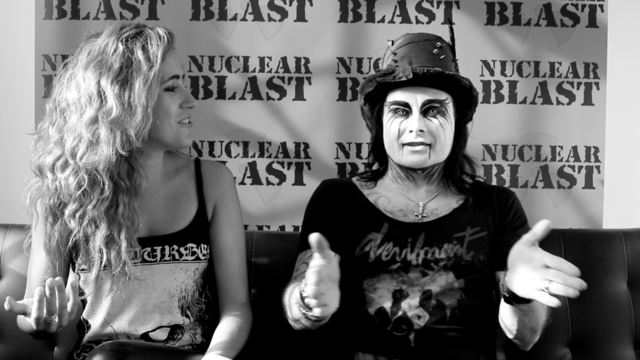 Dani's love/hate vocals are possibly more so on the side of 'love' for some as he mostly stabs out at you with short, sharp bursts of lyrics. However, where there is Dani, there is often a haunting contrast with operatic, female vocals. Lauren Francis' vocal duties often are bumped up to full on duet alongside Dani leading to some truly eargasmic moments, particularly on 'Under the Thunder'.
There is a mix of some standout tracks, and others that fall into the background as previous songs ring in your ears. 'Hitchcock Blonde' is a shining example of the former, as an already affirmed fan favourite and remains one of the best songs on the album for its catchy chorus that will surely make it a staple song for future live shows.

II – The Mephisto Waltzes mark Devilment's return, but this time as an independent organism.  They are no 'Cradle-lite', instead they are throwing around a unique, gothic, electric, horror-movie-soundtrack-esque metal style that can be enjoyed by most. II – The Mephisto Waltzes is a fun album with big, ambitious sounds combined with cheesy, sometimes hyperbolic subjects.
P.S. – Don't get too curious like I did and try and find out who the song 'Shine on Sophie Moone' is about. NSFW, that's all I'm saying.